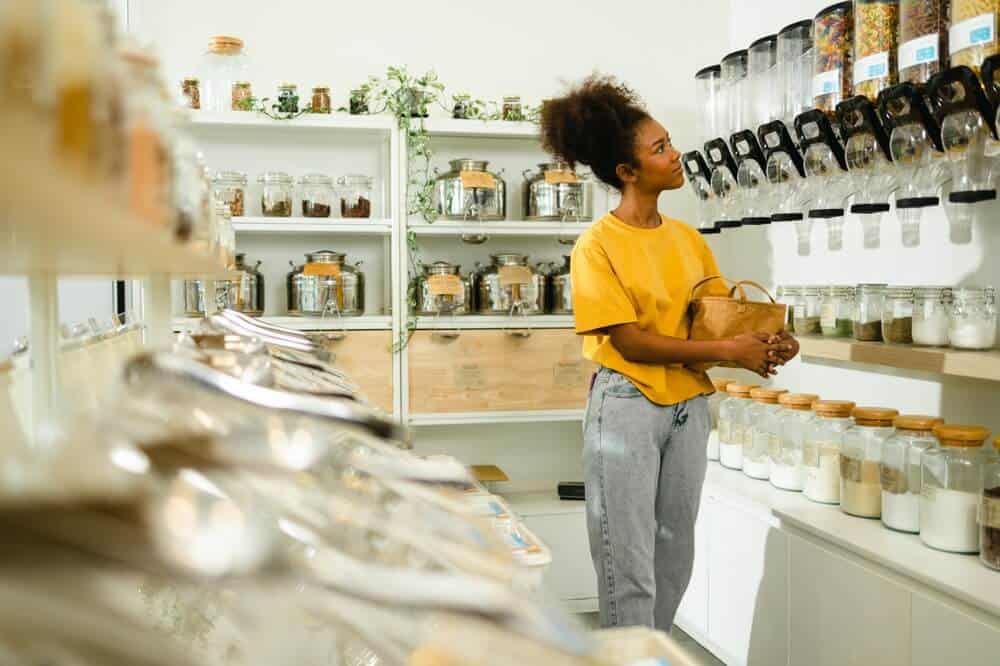 This article was reviewed for factual accuracy by Brian Halbert CFP
The individualized nature of small business insurance makes it difficult to estimate the average cost without getting a quote from an insurance agent. Due to the different components that make up small business insurance and the factors that determine the actual cost, the price can vary widely from one business to the next. Nevertheless, we're going to do our best to answer the question, "What is the average cost of small business insurance?"
How Much Does Small Business Insurance Cost?
While the factors involved in pricing makes it hard to nail down a price that's likely to be representative of your business and insurance needs, here's a quick price comparison list of one insurance company's average rates for 2022 to give you a general idea:
| Type of Business Insurance | Average Yearly Premium | Average Monthly Premium |
| --- | --- | --- |
| BOP | $2,240 | $187 |
| General Liability | $1,667 | $139 |
| Professional Liability | $1,660 | $138 |
| Workers Comp | $3,085 | $257 |
The difference between types of business insurance can be confusing so let's go over each one individually.
Worker's Comp
Also known as workman's comp, worker's compensation, or disability insurance, this plan covers worker illness or injury. It protects the employee from lost wages and covers medical costs in the event of an accident or other debilitating condition. It also protects the employer from being sued for negligence if a worker is hurt on the job. Some states require it while others may not. As similar policy to worker's comp is called EPLI insurance.
General Liability Insurance
General liability insurance (GL) protects the business owner from claims related to property damage and personal injury.
Professional Liability Insurance
Professional liability insurance (PLI) is insurance for certain kinds of business owners who are susceptible to claims such as malpractice or negligence.
How Much Do Other Types Of Business Insurance Cost?
Outside of those core policy types, your business may require other types of business insurance depending on your industry. Some industries such as healthcare pose more risks for the business owner and thus require specialized types of insurance. So how much do those cost?
Saving Money With A Business Owners Policy (BOP)
A business owner policy (BOP) is a kind of package deal insurance that includes coverage for all the basic types of insurance a business owner is most likely to need, like property and liability insurance, which is sold at a discount because it is bundled.
Average Cost Of Business Insurance By Profession
Your industry has a big influence on what you ultimately pay for business insurance. Some industries are more perilous than others and thus the risk is greater to the insurance companies. For example a restaurant is going to rack up more workplace injuries than a freelance writing business. Here is the average cost across these common professions*:
| Professional | Average Yearly Premium | Average Monthly Premium |
| --- | --- | --- |
| Freelance Writer | $1,510 | $126 |
| Grocery Store Owner | $2,306 | $192 |
| Marketing | $3,465 | $289 |
| IT Firm | $3,972 | $331 |
| Financial Advisor | $3,972 | $331 |
| Salon | $6,757 | $563 |
| Landscaping* | $9,891 | $824 |
| Restaurant Owner | $9,976 | $831 |
*Includes a BOP + Professional Liability + Workers Comp, average 10 employees and $100,000 revenue **Includes commercial auto insurance
Industries that require more hands on work or working with machinery like landscaping and running a restaurant are more expensive because of the higher likelihood of workplace accidents. As a matter of fact worker's comp is generally the policy that makes one industry more expensive than another.
Average Cost Of Business Insurance By Revenue
The amount of revenue your business earns in a given year also has big influence on your business insurance costs. That may seem odd, but actually make sense when you break it down. Essentially the more your business earns, the more it has to lose. A work place comp accident can sue you for large sums of money, the bigger the more you earn. Thus insurance companies will charge more with increased revenue. Here is a breakdown:
| Revenue Per Year | Average Yearly Premium | Average Monthly Premium |
| --- | --- | --- |
| $50,000 | $2,112 | $176 |
| $100,000 | $3,021 | $252 |
| $250,000 | $4,628 | $386 |
Note: Prices are for an IT Business with 10 employees getting a BOP, professional liability and workers comp.
Average Cost Of Small Business Insurance By Number Of Employees
The number of employees working for your business will have a big influence on the cost of your workers comp insurance. The more workers you have, the greater the chance of an accident happening, thus the greater risk to the insurers. Here is a breakdown by number of employees:
| # of Employees | Average Yearly Premium | Average Monthly Premium |
| --- | --- | --- |
| 0 | $0 | $0 |
| 10 | $2,652 | $221 |
| 25 | $3,229 | $269 |
What Else Affects The Cost Of Business Insurance?
The cost of business insurance can be affected by a few different things. Let's go over each of the most prominent factors in business insurance pricing and break them down.
Breadth Of Coverage
The more situations that are covered and the higher the insurance payout, the higher the insurance cost will likely be. Some industries will require other types of business insurance as well. Like a landscaping business will need commercial auto insurance. A restaurant may need liquor liability insurance if it serves alcohol to patrons.
Where You Live
The state where you live will also have an influence (though to a lesser degree) on your final costs. We explain more in the next section:
How Much Does Small Business Insurance Cost By State?
Each state makes its own business insurance rules. Some states will require worker's comp insurance while others don't. Also, property values can change some insurance rates by quite a bit as well. Some states will have minimum coverage levels which can be different in each state. Those factors, along with the highly individualized nature of business insurance, are why there's no master list of small business insurance costs by state. Different businesses in the same state will have drastically different costs as well.
To give you a general idea of how insurance prices can vary by state, here are some state averages for how much business owners pay for workman's comp insurance per every $100 of payroll:
Illinois: $2.23
Indiana: $1.05
Missouri: $1.92
Michigan: $1.57
Iowa: $1.68
This means that for every $10,000 of payroll, an employer in Illinois pays an average of $223–a full $118 more than in Indiana.
Where To Buy Business Insurance?
Small business insurance companies often provide a wide range of coverage for different kinds of businesses. To find the right insurance company and coverage for your small business, you may want to consult a specialist. An independent insurance agent can help you find the right coverage from any one of multiple insurers. However, they work for the companies. An insurance broker does the same thing except they work for you, so that may be the best place to start. They'll walk you through the specifics of the coverage you need and what each insurer can provide for what price. You can also get a free quote at CoverWallet who wrangles quotes from a variety of different insurance companies to get you the best price!
Do You Need Business Insurance?
Many people wonder if business insurance is actually necessary and the short answer is yes. Some states require different types of businesses to have business insurance. Even in the cases where it isn't legally required, if you forgo coverage and an incident occurs, you could be responsible for paying for property damage out-of-pocket or even be sued by a client or employee and be put out of business if you can't afford to pay. This is not typically an area where any business, especially a new small business, can afford to take chances.
Bottom Line
Small business insurance is never going to be a one-size-fits-all situation. Every business will have different needs based on the many factors listed above. It's important to find the right business insurance for your needs without paying an arm and a leg though. This is one of the times when just finding the lowest price quickly can have nasty consequences later. Take your time, make sure you understand the different coverage options and find the plan that works best for you for the best price, without cutting corners on coverage.