A typical gaming PC will cost you between $800 and $1,200. However, if you want to run high-end games, with a 60+ frame rate on max settings, you may need to pay as much as $2,000.
The final cost depends very much on what it is you're looking to get out of your new rig. Virtual reality will be more demanding, for example, than World of Warcraft or League of Legends. The type of gaming you do and the type of performance you expect, will directly affect price.
12ᵗʰ Gen Intel® Core™ i9-12900KF
NVIDIA® GeForce RTX™ 3080-90 Ti
32GB - 64GB, DDR5
1-2TB SSD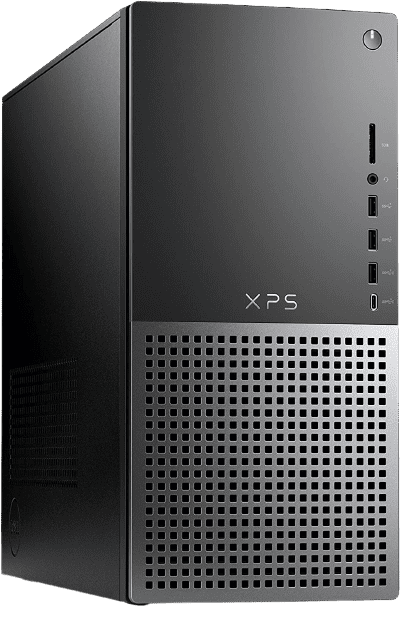 12ᵗʰ Gen Intel® Core™ i7-12700
NVIDIA® GeForce RTX™ 3060-3080 Ti
16GB - 32GB, DDR5
1TB SSD
NVIDIA® GeForce RTX™ 3050 Ti, 4 GB GDDR6
16", QHD+ 2560 x 1600, 165Hz, WVA
16GB 2x8GB DDR5 4800MHz
512 GB, M.2, PCIe NVMe, SSD
Obsidian Black
As an affilaite we may receive commision when you buy.
How Much Does it Cost to Build a Good Gaming PC Cost in 2022?
Building the best gaming PC can run you as much as $3,000 or even $4,000 – depending on what you're looking to do with it. If you want to run high-end video games on max settings expect to pay at least $2,000. If you are willing to put together your own computer, you can get away with spending as little as $1,500 for a high end build (depending on whether you need accessories like a monitor). To answer the question of how much it would cost to build a gaming pc, we put together this handy chart:
PC Tier
Total Cost

Destitute

$252

Poor

$

328

Minimum

$3

81

Entry

$4

97

Modest

$578

Fair

$701

Good

$

805

Very good

$855

Great

$961

Superb

$1,0

58

Excellent

$1,

204

Outstanding

$1,423

Exceptional

$1,892

Enthusiast

$2,

068

Extremist

$3,

468

Monstrous

$4,270
Average Cost of a Computer
The above costs were obtained by consulting data from Logical Increments. The price takes into account: a graphics card, CPU, heatsink and fan, Motherboard, RAM, hard drive, solid state drive, power supply and case.
Before you ahead and start trying to estimate the cost a computer, you should clearly lay out what you expect to use it for. If you're only playing Fortnite or League of Legends, you can get away with having a good/very good tiered computer. However, if you have ambitions of streaming or playing virtual reality games at high settings, you'll need a machine with more fire power.
For example, the Oculus Rift team recommends you have an Intel Core i3-8100, RX 570 or GTX 1060, 8 Gigs of RAM and Windows 10. All-in-all, such a build would cost you around $1,000.
Cost of Prebuilt Gaming PCs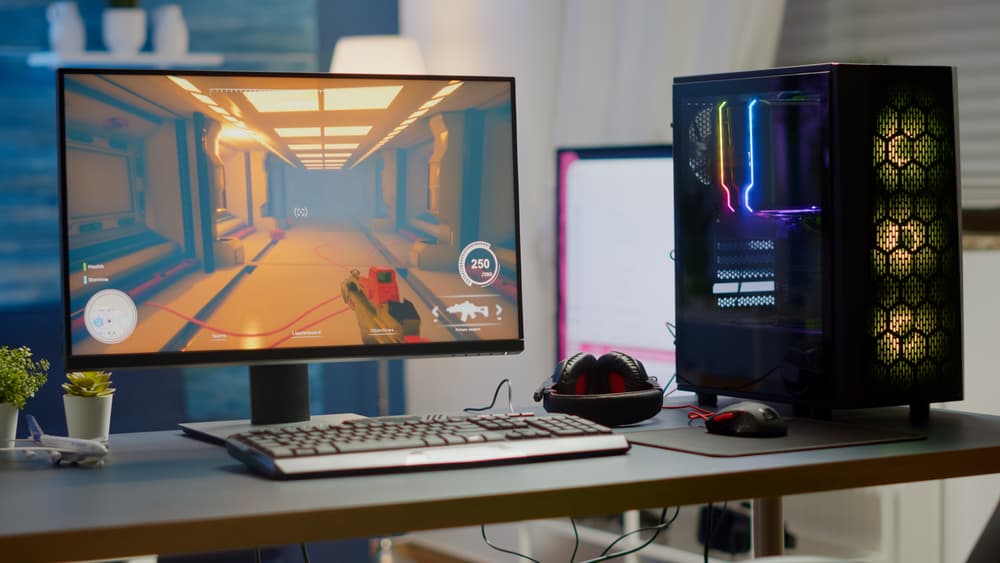 You don't have to build your own gaming PCs. If you rather buy something that will work outside of the box, the safest thing to do is buy a prebuilt one. Given the extra labour cost involved, you will likely pay more for such a computer. Note that this isn't always the case. Some retailers can give you a cheaper price because they order computers in bulk – meaning the individual price of any given part for them is significantly cheaper. The most popular retailers are: Best Buy, Cyberpower, iBuyPower and Alienware and NZXT. We compared prices for a given computer across these retailers. Check out the costs below:
Is it Cheaper to Build a Gaming PC or Buy a Prebuilt One?
There isn't a straightforward answer. It used to be that building your own PC was always the cheaper answer – at least if you were looking for quality parts. However, today it's possible to find a good deal and get an affordable gaming PC from a place like NewEgg or even Amazon.
Build Your Own PC
Buy a Prebuilt PC
Pros
-Better understanding of how everything works
-Overall cheaper
-Professional does it for you, less chance of mistakes
-Ready to go when you get it
Cons
-You can make a costly mistake
-Paying extra for the cost of labor
Pros and cons of building your own gaming computer
So what should you do? We recommend you compare prices. Once you find a prebuilt gaming PC that you think would be good for you, check out the cost of the individual pieces. If they are less expensive, consider buying the parts and putting things together yourself.
Average Cost of the Components of a Gaming PC
When it comes to how much you should spend on a gaming PC, there is no easy answer or a one-size-fits-all solution to this question. Many PC gaming enthusiasts will tell you that assembling a rig that allows you to play the latest games at the highest settings can be quite tricky. You will want to find out which components work well together before focusing on the cash aspect.
The average cost of your computer is going to come down to the components its built with. Here are some cost tips on how to buy pc parts and how much those pc parts cost:
CPU
You do not want to compromise on superior gaming performance by skimping out on a subpar CPU. Excellent pairing of your CPU with graphics, allows you to enjoy a quality gaming experience. On average, the cost of an R5 1600 CPU is $160 on Amazon.
Graphics Card
Reliability of your graphics card is vital when it comes to gaming. You can underline it as being more important than the processor while gaming. Anything around $171, fetches you a powerful RX 570 graphics card. Older NVIDIA models will also be going down in price as they recently released the 30x series of cards. You can get a RTX 2060 for about $300 now or wait a little bit for the 3080 or 3090.
Storage: HDD or SSD
While chasing a reasonable price, striking the perfect balance with your gaming PC's SSD memory and HDD additional storage options reduces gaming load time. On average, a Seagate Constellation 1 TB storage HDD goes for $49 on Amazon.
You will want to settle for a prolific motherboard that supports additional storage, one that has got an upgrade potential and will be compatible with future CPU upgrades. On average, an MSI B450M motherboard should cost you $94.99 on Amazon.
How Much Should You Spend on Your First Gaming PC?
There are tons of options starters could explore, but first, put the brakes on and thinking outside the box. A hybrid of your financial muscle and the type of games you want to have on your gaming PC eventually accounts for the tier of gaming PC you opt to go for. Self-determination will have you fancying either a cheap under $700 PC, a middle-range sub-$ 1,100 gaming PC, or a high-end $1,500 plus gaming PC.
Your best bet to landing that exceptional deal is being incessant on just what you need. Don't be afraid to assert having your first gaming PC customized for your needs to get value for your money. Buying your first gaming PC can and should be worth it, that is why we are here to help you go bold, save on cost, and enjoy a maximum return for your money.
How Much Does the Cheapest Gaming PC Cost
To play modern PC games, you are going to need to spend at least $800 to get the most use out of your gaming PC. That being said, if you goal is not to play the latest releases, and instead indulge in some nostalgia, then you may be able to get away with spending $400.
At $400 of course, you are still spending more than a regular game console and not even able to play new games. We would recommend against investing in a gaming PC unless your willing to put down at least $800. The benefits of the extra money compared to a gaming console is the customizability and superior game play experience. There is little point in spending a lot of money ($400) and not even being able to enjoy the main benefits.
Budget Gaming PC Build for 2022
You can buy a cheap gaming PC build for as little as $700 (not counting the price of monitors and accessories). We realize many gamers are operating on a tight budget. To help you figure out costs, while still being able to enjoy the best things games have to offer, we wanted to show you what a budget computer would look like. Check out the following parts.
How to Build a Gaming PC
After reading this cost guide, we expect most readers will be interested in building their own computer. We're no experts at creating PC building guides, but there are plenty of great resources online. For picking the right parts for you, we recommend readers check out Logical Increments.
Once you order all your parts, check out YouTube to learn how to put together your PC. Be careful. A lot of these parts are delicate. If you have a friend who is at least somewhat familiar with IT, we recommend asking for help.
How Much Does a Regular Desktop Computer Cost?
You may also be wondering, how much would it cost to just purchase a regular desktop PC instead of a fancy gaming PC. It would certainly be cheaper. A computer costs roughly $300 to $600 if you just want it for things like general internet use and to create documents and store some photos. Without worrying about fancy gaming, you don't have to splurge on an expensive CPU or graphics card, greatly reducing the price you'll pay for a computer. If you are purchasing a PC for your business, be sure to remember to insure it as well.