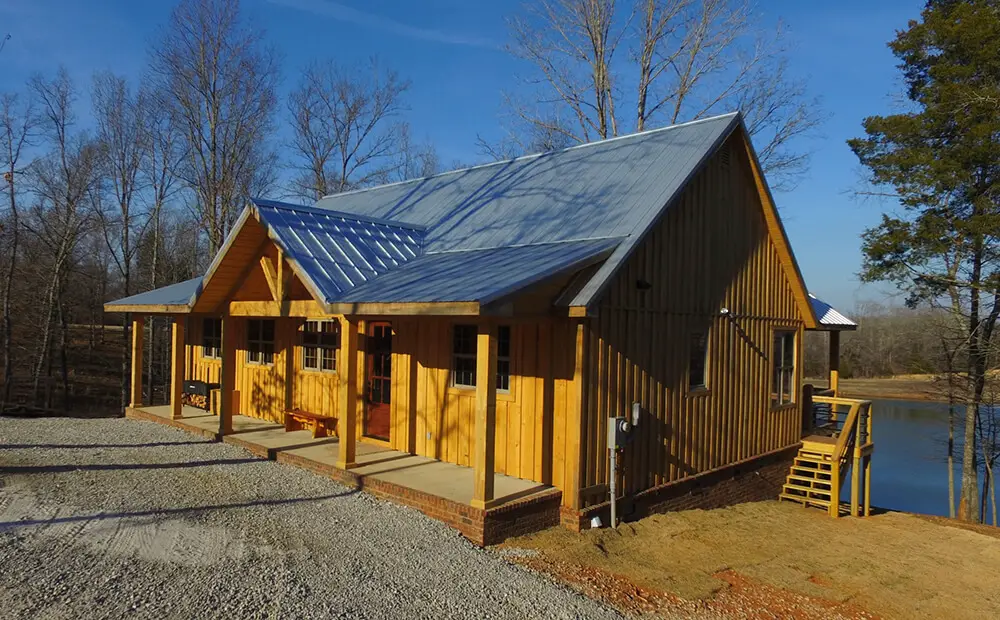 Specifications
Area: 2,003 sq. ft.
Bedrooms: 2
Bathrooms: 2
Stories: 1.5
Garages: 0
Here is the house plan for a Lakeside Cabin Home with two bedrooms, two bathrooms, and vaulted ceilings. The floor plans are shown below: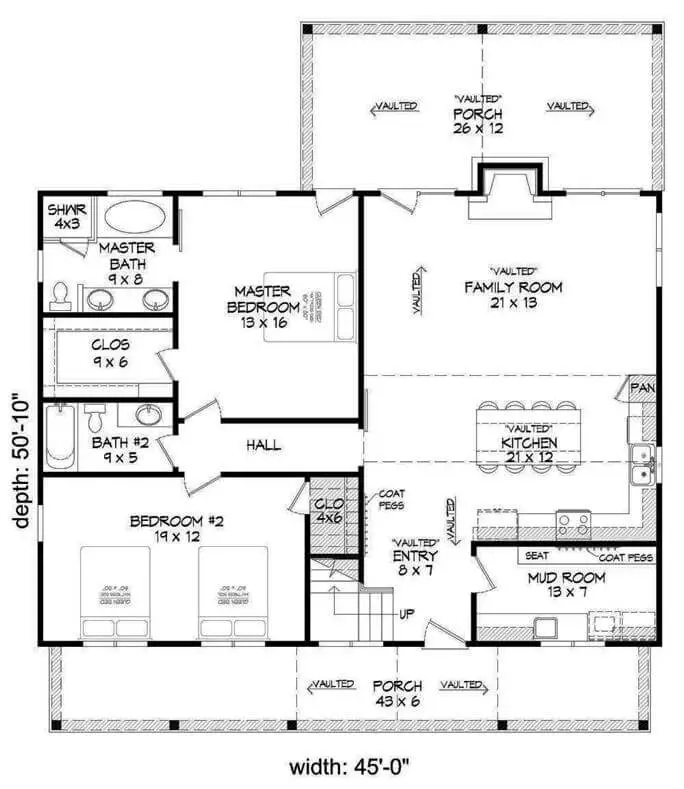 Here's one modification of this house plan that resembles a wooden style cabin:
Shown below is another modification of this house plan that features an enclosed sunroom in lieu of a porch: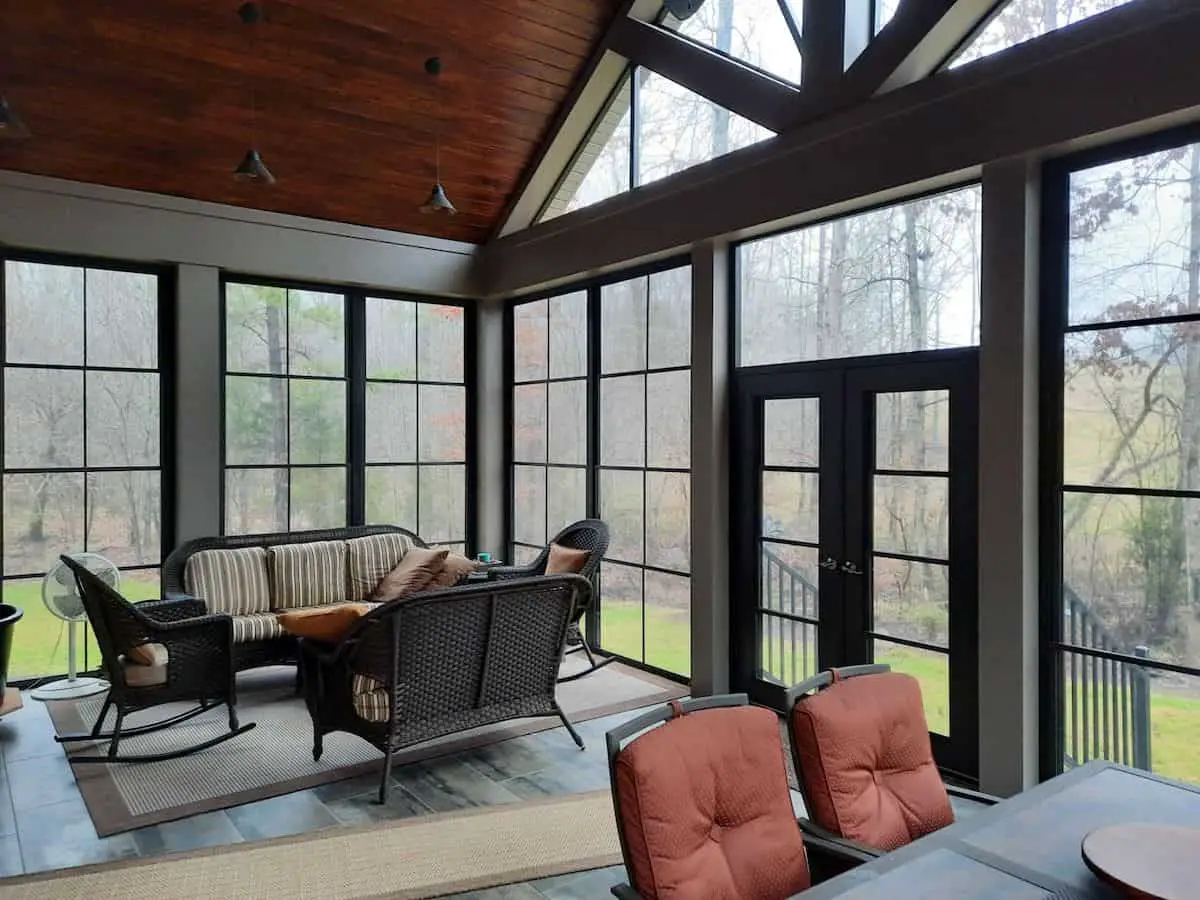 As soon as you lay eyes on this home, thoughts of rest and relaxation instantly take hold. The country cabin design, coupled with its striking vaulted ceilings, creates an ideal setting for a vacation retreat.
Upon entering, the long front porch welcomes you into a space that exudes openness.
The expansive family room seamlessly connects with the spacious kitchen, allowing for effortless interaction.
Abundant natural light streams in through the large windows, infusing the home with a warm and inviting ambiance, complemented by the comforting presence of a fireplace.
Boasting 2,033 living square feet, this plan encompasses two bedrooms and two bathrooms, ensuring ample space for your comfort and convenience.
Source: Plan # 196-1013