Specifications
Area: 3,118 sq. ft.
Bedrooms: 2
Bathrooms: 2.5
Stories: 2
Garages: 6
Here is the house plan for a double-story, Modern Barndominium House with Two Bedroom Suites. The floor plan is shown below: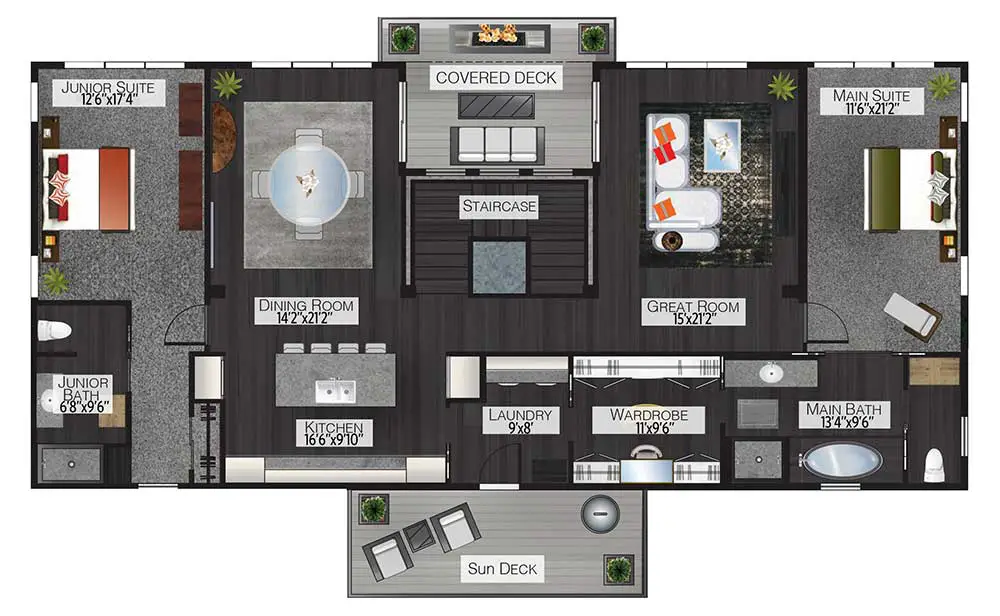 3D Floor Plan
View of the Modern Barndominium House with Two Bedroom Suites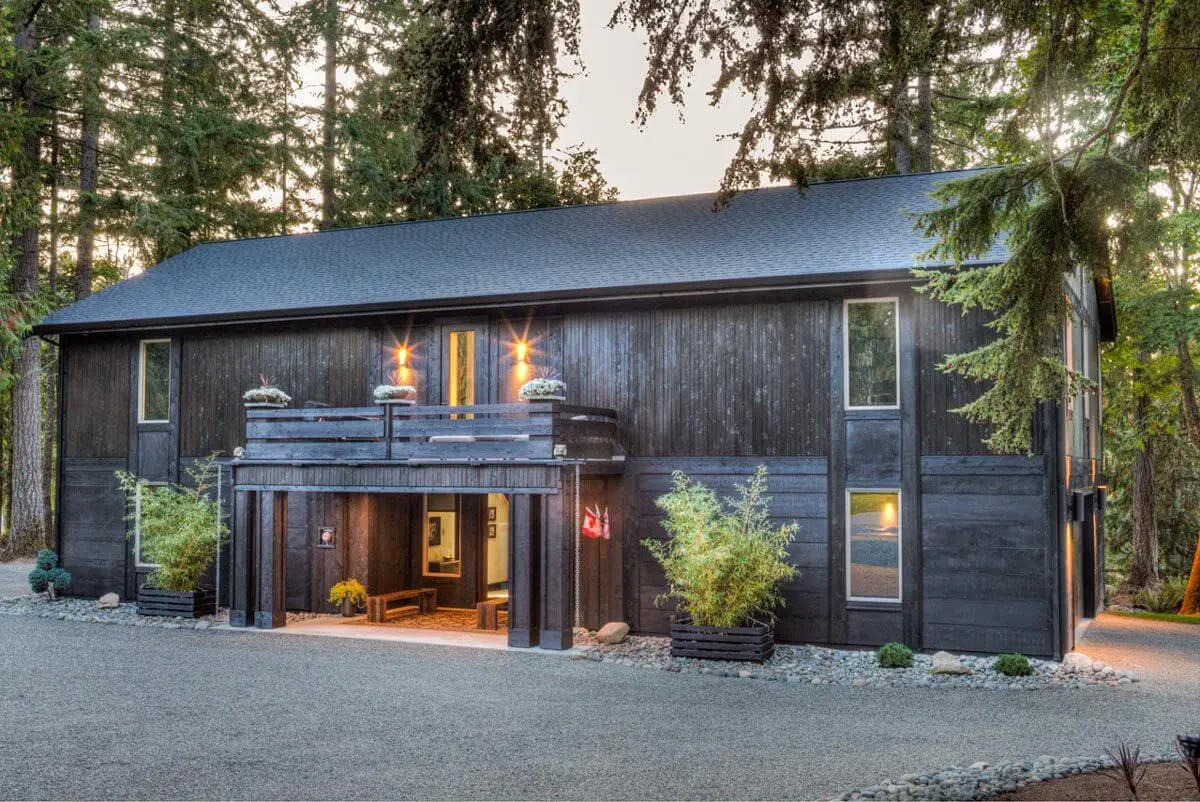 The Modern Barndominium House offers a stunning view, showcasing its sleek design and black wooden side wall. Inside, the house boasts two spacious bedroom suites, providing both comfort and style.
From the exterior, the Modern Barndominium House offers a striking view, highlighted by a sleek black wooden side wall and a convenient garage.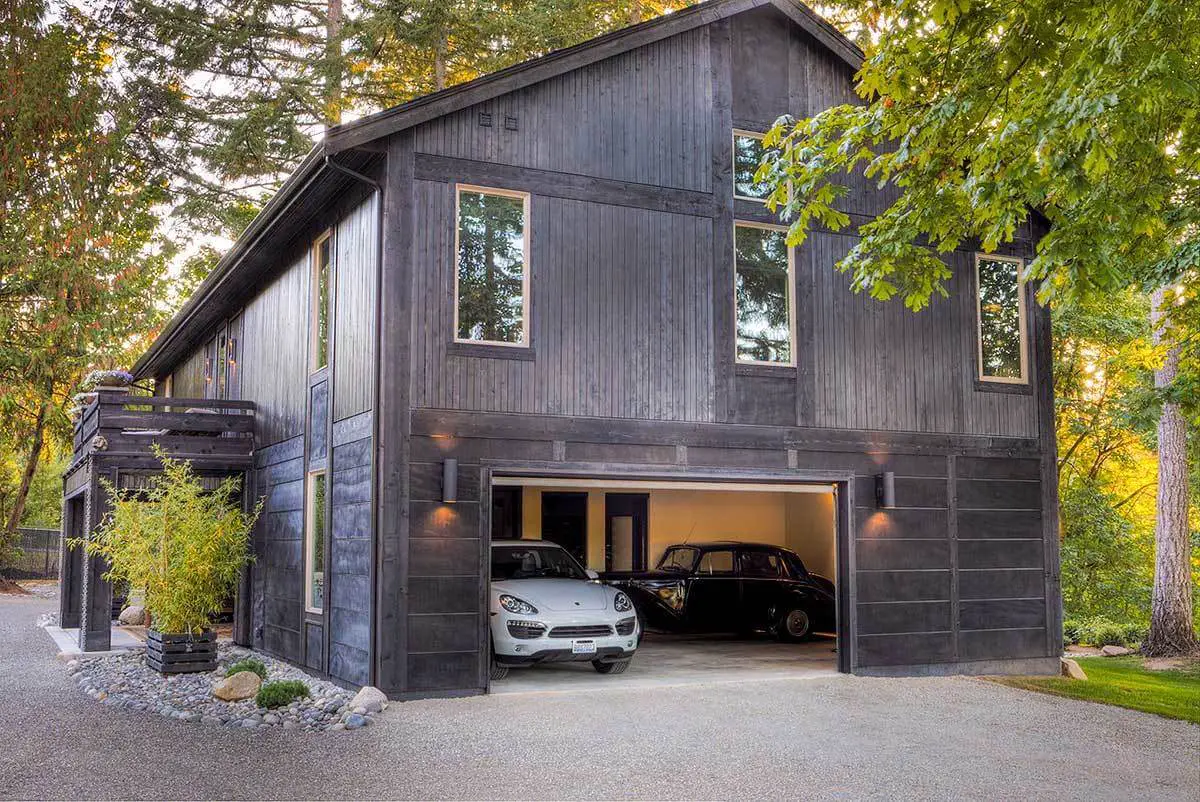 Spacious garage
A sun deck with elegant wooden columns.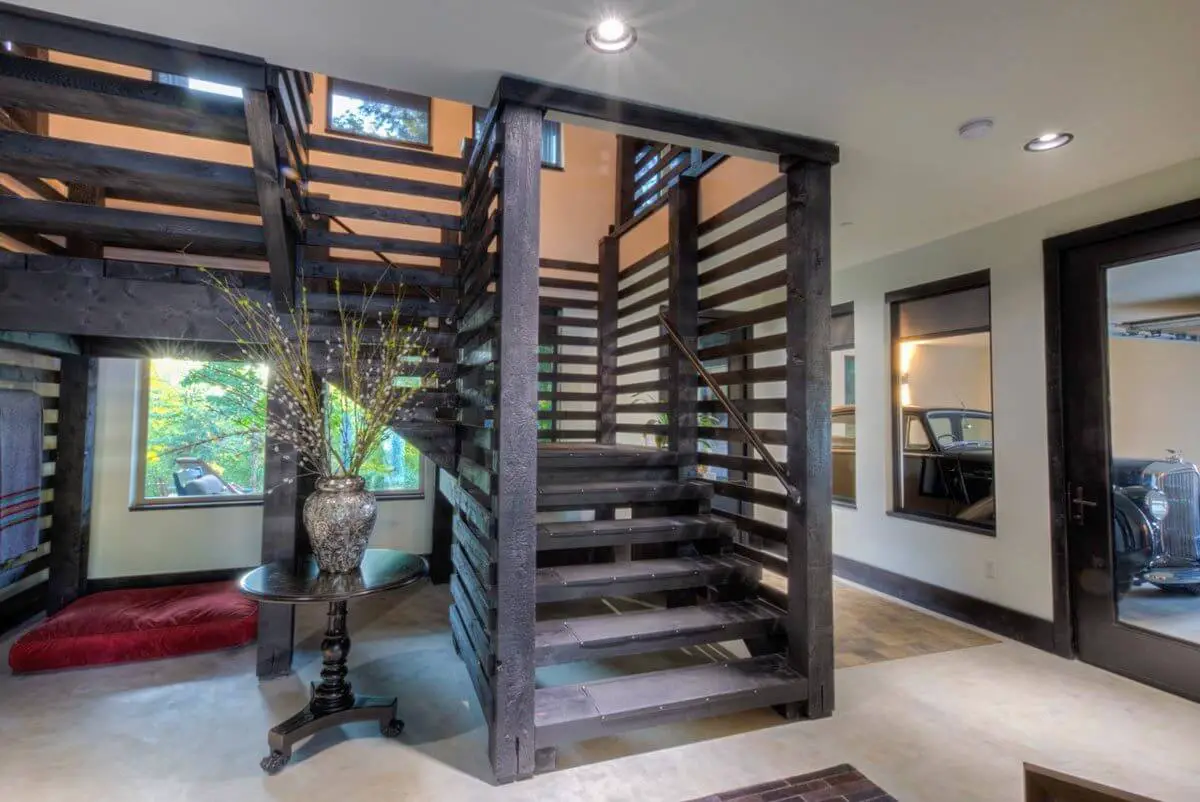 The foyer's wooden staircase leads to the second floor.
In the loft, there is a coffee table accompanied by a sleek black leather sofa.
A round glass dining table with chairs that creates a stylish and inviting setting. From this spot, one can enjoy a captivating view of the adjacent kitchen.
The kitchen is equipped with modern appliances and with a spacious mirror.
The bedroom boasts a charming wooden floor.
The bedroom boasts a beautiful wooden floor and expansive windows, inviting ample natural light and offering a charming atmosphere.
Welcome to this unique two-level barn-style house plan. As you step inside, you'll find yourself on the lower level, which offers ample storage space for your cars.
The foyer is enhanced by the presence of two 3-car garages.
On the right side, there is a heated gallery garage spanning 692 square feet, elegantly integrated into the overall living area. This gallery garage features interior windows, allowing you to admire your exquisite collection of high-end automobiles.
If you need to freshen up after working on your collection, there's a convenient bathroom with a shower located nearby.
Additionally, a veranda at the back of the house provides a pleasant outdoor space to relax and enjoy.
Ascending the stairs, you'll reach the main living level. Here, the kitchen and dining room occupy one side, while the great room is situated on the other side.
Connecting these areas is a rear covered deck, which offers a seamless transition and is adorned with three windows overlooking the stairwell, inviting natural light to fill the space.
Ensuring privacy for both occupants, the master suite and junior suite are thoughtfully positioned on opposite sides of the home. This layout allows for a peaceful retreat and personal space for everyone in the house.
Source: Plan 737002LVL