Hot shot truck insurance is a requirement for owner operators and trucking businesses alike.
Prices vary based on fleet size, coverage, and whether you own or lease the truck.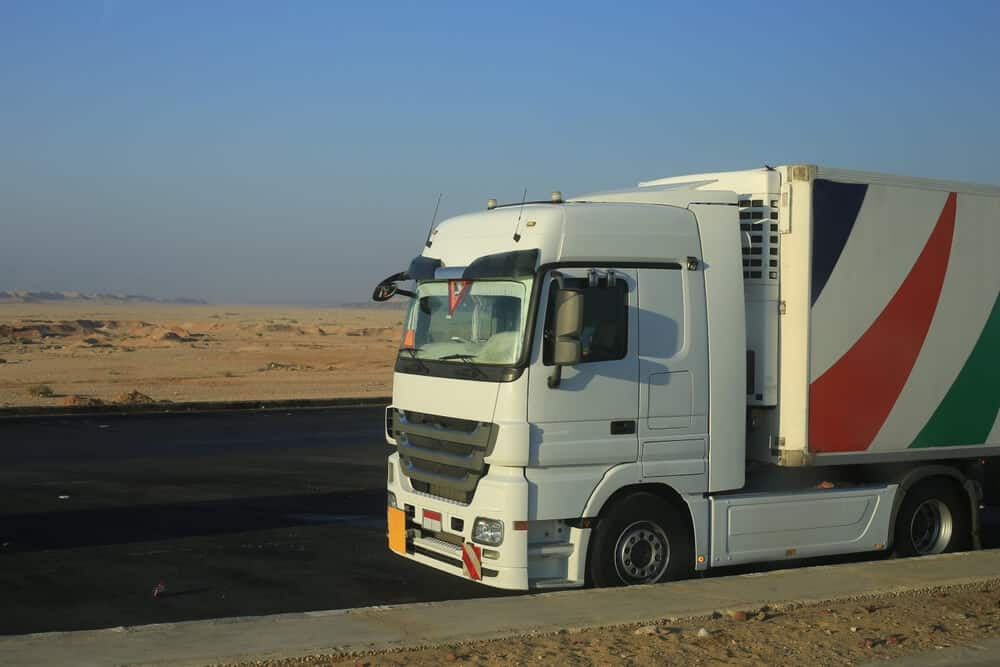 The average cost of hot shot trucking insurance (monthly) typically starts at $125 for owner-operators and light-haul trucking. Annual premiums for CDL hot shot trucking range from $5,000 to $30,000, on average, depending on coverage and truck type. Factors such as field experience, personal credit rating, and cargo type can influence the price.
How Much Does Hot Shot Truck Insurance Cost?*
Finding the cheapest hot shot trucking insurance is paramount if you want to retain a higher profit. The first step is to decide what insurance type is right for you.
The table below compares the average monthly costs of various hot shot trucking insurance types*:
| Coverage Type | Minimum Liability Coverage | Avg. Monthly Cost |
| --- | --- | --- |
| Primary liability (mandatory) | $750,000 | $600 |
| Non-trucking liability | $100,000 (recommended) | $40 |
| Truck cargo | $100,000 (recommended) | $250 |
| Physical damage | No minimum  | 3% - 10% of truck replacement cost (divided by 12 months) |
| Trailer interchange  | No minimum | $60 |
*The monthly costs above are industry averages calculated based on quotes from major hot shot truck insurance providers. All figures are correct as of October 2022 and are intended to be used as reference only. Actual insurance prices can vary from operator to operator and business to business.
Federally Mandated Hot Shot Trucking Insurance
Primary liability (commercial automobile liability) coverage is a Federal Motor Carrier Safety Administration (FMCSA) requirement and is mandatory for all hot shot trucking businesses.
The minimum liability coverage required by FMCSA is $750,000, but most shipper and load brokers require at least $1,000,000.
Costs can go up to $30,000 per year (2,500 per month), depending on truck operator record or company safety scores. Inexperienced drivers are also likely to pay more even if they have a good safety record and no or only minor violations.
On average, you can expect to pay around $600 per month for primary liability.
General liability is optional and can cost a further $50 to $160 per month, depending on fleet size. Non-CDL hot shot operators of light-haul trucks may be able to use general liability insurance alone; hence, the lower premiums.
FMCSA aside, local regulations may also require other insurance types.
For instance, truck cargo liability is no longer federally mandated (with some exceptions), but local laws and regulations may require it.
The minimum coverage in most cases is $5,000 per vehicle or $10,000 per occurrence. However, most brokers recommend a minimum coverage of $100,000, which costs $250 per month on average.
Additional Coverage Options
Physical damage liability is not mandatory, but it is recommended. It covers the cost to replace your truck (or truck and trailer) in case of physical damage, regardless of who caused the accident.
Most insurance providers calculate the premium as a percentage of your truck (and trailer) value.
Companies with proven fleet safety scores can pay as little as 3% of total truck replacement value per year. Owner-operators with inadequate qualifications can pay as much as 10%.
For instance, if the total replacement cost of your truck and trailer is $200,000, the physical damage insurance can cost anywhere from $6,000 to $20,000 per year ($500 to $1,667 per month).
Non-trucking liability covers property damage and bodily injury in the event of an accident while driving the truck for non-business purposes. This optional coverage adds $40 per month, on average, to the total insurance cost.
Drivers who don't own the trailer may also want to include trailer interchange liability coverage.
Like the physical damage liability, this coverage is typically calculated as a percentage of the total property value and it costs around $60 per month, on average.
Factors Influencing Hot Shot Truck Insurance Pricing
Hot shot insurance prices are established considering a variety of factors.
The most important are your experience in the field, number of claims you've made in the past years, and personal credit score.
Field Experience
Field experience refers to the number of years you've worked as a commercial driver.
Insurance companies generally consider inexperienced drivers as higher liability and charge higher premiums.
Personal Credit Score
According to Allstate, many auto insurance companies use a credit-based insurance score system to help determine risks when providing insurance quotes. The same is true for hot shot trucking and general commercial auto insurance.
Thus, both owner operators and hot shot business owners can expect their credit score to influence the quote.
Number of Claims
The number of claims you file also has a direct impact on the rates.
A lower number helps you be seen as a low-risk customer and benefit from better rates.
Types of Coverage
As explained, the only mandatory type of insurance coverage for most hot shot businesses is primary liability. However, you may also need cargo coverage, non-trucking liability, or coverage for physical damage and trailer interchange.
Additional options also include umbrella coverage, on-hook liability insurance, rental reimbursement, or rental with downtime. All these options drive costs up.
Truck Class
Another thing with a direct impact on your insurance quote is the truck class – the smaller the vehicle, the cheaper the insurance.
For instance, the mandatory primary liability insurance requires a coverage of at least $750,000 and up to $5 million, depending on commodities transported.
However, for non-hazardous freight moved in vehicles weighing under 10,001 pounds, the mandatory liability is only $300,000, according to FMCSA.
This amount is often covered by a general liability insurance that is cheaper than commercial automobile liability.
Trailer And Truck Age
The age and shape of your truck and trailer can determine their likelihood to break down.
A 10-year-old truck, for instance, is at least twice as likely to break down as a new vehicle. Because you're more likely to file a claim, the insurance carrier will charge a higher premium.
Commercial Driving License
A commercial driving license is not a hot shot trucking requirement, as long as the vehicle (or combination vehicle) weight doesn't exceed 26,000 pounds.
However, the absence of a CDL could make insurance carriers see you as higher liability and charge a higher premium.
Chosen Limit And Deductible
Typically, a higher chosen limit means a higher premium. However, you can choose a high limit and pay a reasonable price by agreeing on a deductible.
The deductible refers to the amount you're willing to cover from your own pocket before the carrier steps in.
Some insurance carriers may give you the option to get insurance with no deductible (the carrier pays for everything within the limit). However, these insurance types are more expensive.
If you do opt for a deductible, the more you're willing to pay, the lower your rate will be.
Cargo Type
Another factor that influences the insurance rates is the type of freight you're hauling.
Hazardous materials, especially those inflammable, are seen as higher risk. This translates into a higher insurance rate.
Hauling Radius
Insurance carriers also factor in the radius size when calculating your rates. Local hot shot trucking is typically cheaper to insure.
This is because drivers are more likely to know local routes well enough to minimize the risk of accidents. Interstate and international hauling can cost significantly more.
11 Ways To Lower Your Quote
Hot shot truck insurance can be expensive, but there are ways to lower your costs.
1. Consider The Operator Age
According to the U.S. Bureau of Labor Statistics, truck drivers between 55 and 64 years of age have the highest number of fatal injuries due to accidents.
Insurance carriers also consider young drivers under 30 years of age as higher risk. Thus, hiring drivers between 30 and 55 years old can help keep premiums low.
2. Hire Experienced Operators
Commercial trucking experience also plays a role in determining insurance rates.
Hiring drivers who have a commercial license can drive prices low.
3. Consider The Operator's Accident History
Most insurance carriers consider both the business claim rate and the personal accident history of the driver.
Operators with a high accident history are more likely to get involved in a new accident. Thus, you should consider the operator's accident history too, and hire operators with a clean or nearly clean record.
4. Stay In Business
Companies with a strong business history are also more likely to get better rates than new businesses.
That's because a new company may struggle more with safety and adherence regulations.
5. Consider The Routes
As explained, hauling cargo locally can ensure better rates than interstate or international trucking. However, the actual route can also have an impact on the price.
Going through large metropolitan areas is typically seen as higher risk due to traffic and population density. Routes with poor infrastructure are also higher risk and will drive costs up.
Ideally, your routes should avoid big cities and areas with bad roads.
6. Increase The Deductible
If your operators have a low accident history and you can afford it, increasing the deductible can help keep premiums low.
However, don't agree on a deductible that you can't actually cover. If the worst happens, the insurance carrier will only pay for repair or liability amounts that are over the agreed deductible.
7. Skip Unnecessary Coverage Options
Insurance carriers may try to convince you to sign up for insurance coverages your company doesn't need.
For instance, primary liability insurance may cover everything you need if you're a single-truck owner-operator who just got in business.
8. Utilize Newer Trucks
Like the driver's age, the age of the truck can impact the insurance rates.
Using trucks 10 years old or newer can help keep rates low, as long as the level of upkeep is satisfactory.
9. Invest In Training Programs
Driver safety programs – as well as safety features such as warning stickers on the insured truck – are also helpful.
10. Keep DOT Safety Record Clean
DOT safety rating is routinely used by insurance carriers to assess the rates of owner operators and trucking companies.
The cleaner the DOT rating, the lower the rate.
11. Choose Your Agent Wisely
Getting insurance through an agent is almost always cheaper than getting it on your own. However, not all agents have access to all carriers or the trucking expertise you need.
To get the best deal, opt for an agent who routinely works with hot shot trucking companies or operators.
What Is Hot Shot Truck Insurance?
Hot shot truck insurance is a commercial auto insurance type designed specifically for individuals or businesses transporting cargo using a pickup truck and trailer combo.
Who Needs This Type Of Insurance?
All hot shot trucking operators – either individuals or companies – need hot shot truck insurance.
The three main types used in hot shot trucks that need this insurance type include:
Class 3 trucks between 10,001 and 14,000 pounds

Class 4 trucks between 14,001 and 16,000 pounds

Class 5 trucks between 16,001 and 19,500 pounds
Carriers may also require a specific trailer type, such as:
20 to 40-foot gooseneck

Dovetail

Deckover

Lowboy
What Does Hot Shot Truck Insurance Cover?
Primary liability hot shot truck insurance typically covers bodily injury and property damage caused to others by you.
When included, cargo liability covers the costs of any lost cargo during an accident.
What's Not Included In The Policy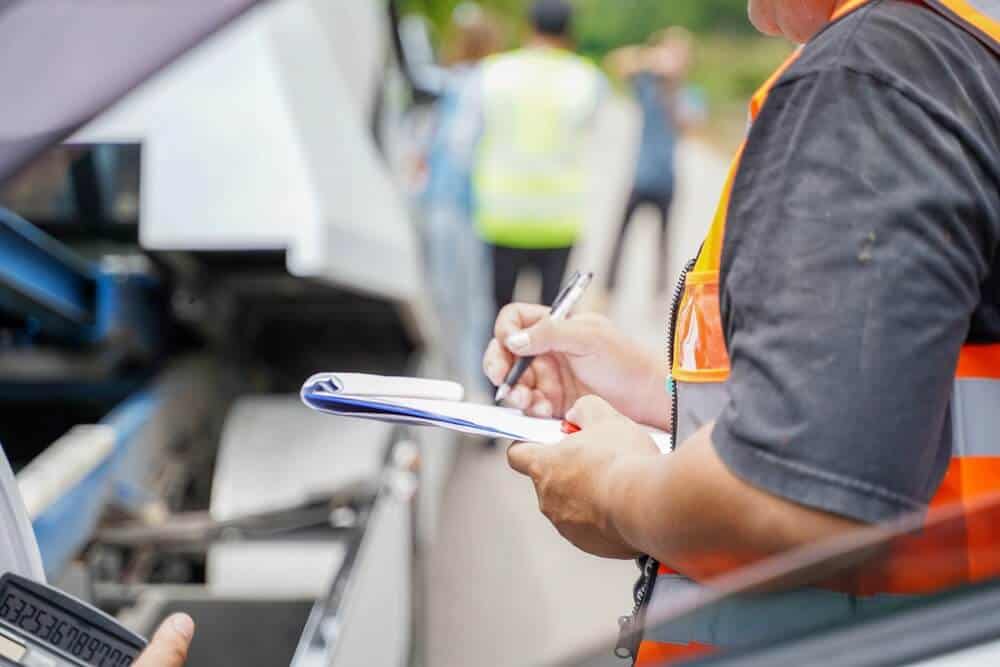 Hot shot truck insurance typically doesn't cover the driver and truck, which is why most owner operators and companies opt for a separate physical damage insurance.
Downtime, loan/lease gap, medical payments, and family emergency expenses can be added to the primary liability to cover the driver.
Next Steps
Hot shot truck insurance can cost between $5,000 and $30,000 per year, depending on what's covered and a variety of factors that influence the price.
If you want to find the cheapest hot shot trucking insurance, fill out the form on this page to get bespoke quotes.
Related Posts
Top 7 Best Hot Shot Trucking Insurance Companies: 2023