Whether you have an established hot shot trucking business or want to become an owner operator, one of the most important things to consider is insurance.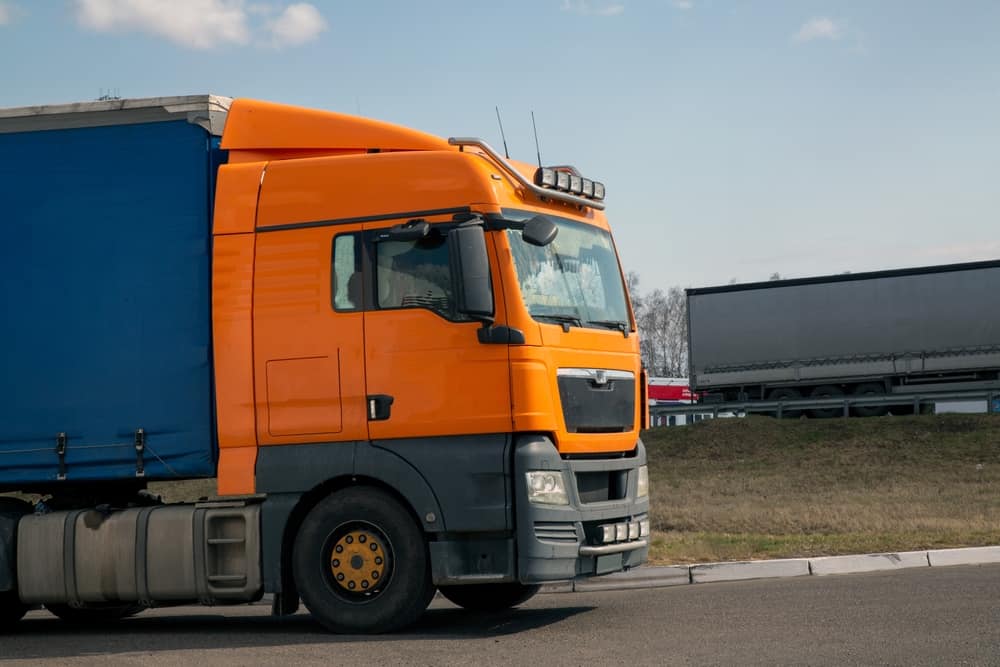 According to FMCSA, all motor carriers and freight forwarders are required to have general liability insurance of at least $750,000. Cargo insurance is also required – at least $5,000 per vehicle (motor carriers) or $10,000 per occurrence (freight forwarders).
In reality, businesses you plan to work with may require higher coverage. These amounts drive up the policy costs, so finding the best insurance provider is crucial.
The table below shows a quick comparison of the top hot shot trucking insurance companies we researched*:
| Insurance Provider | Best For | Premium (Per Month Per Truck) | BBB Rating |
| --- | --- | --- | --- |
| Colonial Insurance Services | Specialty hotshot trucking insurance  | $400+ | A+ |
| The Hartford  | Hotshot fleets | Personalized quote | A+ |
| Sentry  | Single trucks  | Personalized quote | A+ |
| Progressive Insurance | Customizable coverages | $640+ | A- |
| CoverWallet | Budget operators | $125+ | A+ |
| biBERK | Hired/non-owned vehicle | $416+ | A+ |
| OOIDO | On-demand delivery drivers | Personalized quote | A+ |
*Commercial vehicle insurance providers in the table were selected based on coverage options, policy customization, premium affordability, and Better Business Bureau rating. Companies are listed in no particular order.
1. Colonial Insurance Services
Headquarters

: Norcross, GA

Served areas

: Nationwide
Commercial truck insurances are easy to come by, but specialty hot shot trucking insurances are rare.
Colonial Insurance Services has made it a mission to change that. The carrier is one of the few that provides specialty coverage for hot shot trucking.
As you'd expect, the policy includes the liability and cargo coverage required to stay FMCSA-compliant. However, you also get lots of extras developed specifically for hauling hot shot freight and expedited cargo.
Highlights include downtime payments up to $100 per day for up to 30 days if your truck was damaged in an accident, medical payments if you're injured while operating the truck, and family travel expenses up to $2,500 if you're injured away from home.
The policy also includes loan or lease gaps that cover your truck payments if you owe more than the truck is worth.
Premiums start at $400 per month and vary based on fleet size, radius, equipment value, and the number of claims you've filed in the past three years.
Website: Colonial Insurance Services
---
2. The Hartford
Headquarters

: Hartford, CT

Served areas

: Nationwide, except AK, HI, and LA
The Hartford is one of the best insurance companies for hot shot trucking fleets. While it provides commercial vehicle insurance for single vehicles, too, they generally prefer larger contracts with premiums starting at $25,000 per annum.
Due to this preference, The Hartford doesn't offer specialized solutions to owner operators and single vehicles.
However, they offer plenty of solutions to freight companies and hot shot fleet owners.
Insurance options include trucks, trailers, and equipment. Coverages range from general and public liability to worker's compensation and cargo insurance. The Hartford also offers multinational coverage to US-domiciled companies for employees traveling abroad.
While the insurance carrier doesn't offer online quotes for its specialized and commercial truck business coverage solutions, getting in touch with an agent for a personalized quote is straightforward.
Website: The Hartford
---
3. Sentry
Headquarters

: Stevens Point, WI

Served areas

: Nationwide
Founded in 1904, Sentry is a mutual insurance company that specializes in business insurance. Its commercial vehicle coverage plans address owner operators and large businesses alike. However, this is one of the best providers for non CDL hot shot insurance.
Flexible package options let you include vehicle liability, physical damage, motor truck cargo, and general liability insurance in your policy.
Two specialized options include non-trucking liability and cyber liability coverage.
The former allows owner operators to drive for non-business purposes in all peace of mind – your vehicle is always covered. The latter protects businesses against data breaches and other online risks.
Like The Hartford, Sentry provides no online quotes and offers limited information on pricing. Asking for a bespoke quote is easy, though; you can either find an agent via the online form or give them a call.
Website: Sentry
---
4. Progressive Insurance
Headquarters

: Mayfield, OH

Served areas

: Nationwide
Progressive's hot shot insurance is one of the most popular coverages across the country. The company offers customized plans to owner operators and freight businesses of all sizes.
Owner operators under permanent lease to a motor carrier can opt for a simplified policy that only includes physical damage, trailer interchange, and non-trucking liability coverage.
Those driving under their own authority can benefit from an inclusive coverage comprising general and vehicle liability, cargo insurance, and physical damage.
Carriers and owner operators alike can benefit from a variety of discounts, depending on experience, and whether or not they have a commercial driver's license and ELD access.
Although Progressive Insurance doesn't include pricing information on its website, it does state that average prices start at $640 for for-hire trucks.
Website: Progressive Insurance
---
5. CoverWallet
Headquarters

: New York, NY

Served areas

: Nationwide
CoverWallet isn't an individual insurance carrier. This is an aggregator that helps commercial truck drivers and fleet owners find the best hot shot insurance.
Getting an online quote requires minutes and just a handful of information on your business. With monthly premiums starting at $125 for light-haul trucking and non CDL hot shot operators, CoverWallet is also the best insurance finder for drivers on a budget.
In addition to providing quotes and helping you choose a carrier, CoverWallet also allows you to manage the insurance policy online directly from your CoverWallet dashboard. Moreover, the company offers support and helps you file claims if necessary.
Website: CoverWallet
---
6. biBERK
Headquarters

: Omaha, NE

Served areas

: Nationwide
Independent contractors working with hired or non-owned vehicles can save up to 20% on insurance with a policy from biBERK.
This carrier offers tailored solutions for hot shot trucking, local and long-distance hauling, and other trucking companies.
Coverage options vary from general liability to BOP, worker's compensation, cyber insurance, and commercial auto coverage for non-trucking use. Fleet owners can also opt for umbrella insurance if needed.
biBERK is a subsidiary of Berkshire Hathaway, an insurance company with over 180 years of experience. With truck insurance premiums starting at $416 per month, this is one of the best hot shot insurance companies for non-owned vehicles.
Website: biBERK
---
7. OOIDA
Headquarters

: Chevy Chase, MD

Served areas

: Nationwide
One of the best hot shot trucking insurance companies for teams and on-demand trucking, OOIDA covers commercial trucks but also vans and a variety of semi-trucks and tractor trailers.
This makes it one of the best options for startups and non CDL hot shot drivers too. Covering all your trucking business needs, the policy includes vehicle damage and driver injury insurance, general liability coverage, and damage to someone else's property.
Like other truck insurance carriers, OOIDA doesn't provide public information on prices. However, you can save by choosing to pay in full when signing the policy. Alternatively, you can pay in up to nine installments.
Website: OOIDA
Related posts:
Top 16 Best ELD For Hot Shot Trucks: 2023 Comparison