Hot shot trucking is a popular career path for driving enthusiasts. Most freight companies require their drivers to have a commercial driver's license.
However, you could start your own hot shot trucking business without one.
Non CDL hot shot trucking is possible as long as your vehicle (or combination vehicle) has a gross vehicle weight rating (GVWR) under 26,000 pounds. You must also avoid carrying materials labeled as select agents or toxins, and your vehicle mustn't need a hazardous materials placard. You need a CDL for a heavier vehicle or to transport hazardous materials.
What Is A Non CDL Hot Shot?
Hot shot trucking typically refers to hauling relatively small, time-sensitive loads and delivering them directly to the receiver in easily accessible locations.
It can include any items that are less-than-a-truckload (LTL), such as farming equipment, appliances, and spare parts.
Generally, hot shots are class 3 to 5 trucks pulling a flatbed or another type of trailer for extra capacity. This means that most people can start a non CDL hot shot trucking business if they have access to a capable 40-foot truck.
However, you must pay attention to the loads you carry to avoid running into trouble. Your truck and trailer can't exceed 26,000 in weight (even when loaded), and you can't transport certain types of materials if you don't have a CDL.
When Do I Need A CDL?
In most states, a commercial driver's license is needed for hot shot trucking if:
Your vehicle or truck and trailer combination have a manufacturer's weight rating (GVWR) of over 26,000 pounds.

If you tow a trailer with a GVWR over 10,000 pounds, regardless of the truck's weight.

If you are transporting hazardous materials, materials listed as a

select agent or toxin

, or other materials that require your vehicle to be labeled with a hazardous materials placard.
You also need a CDL if your vehicle is designed to carry 16 people or more, including the driver (10 people in some states, such as California), even if you don't plan to use it for transporting passengers.
CDL Vs. Non CDL Hot Shot Trucking
The main difference between CDL and non CDL hot shot trucking is the load and type of materials you can carry.
A commercial driver's license gives you the possibility to carry heavy loads and hazardous materials.
You may also need a CDL if you don't want to start a company but seek employment in the hot shot trucking industry. Most companies require their drivers to hold a CDL.
In most states, you must be at least 18 years old to be eligible for a commercial driver's license. You must also be at least 21 years old to drive the truck from state to state or transport hazardous materials.
Non CDL Hot Shot Trucking Requirements
Non CDL hot shot trucking appeals to driving enthusiasts who want to set up their own business.
However, owning a truck and trailer is not enough. You must also obtain the necessary permits and buy insurance.
USDOT Number
The Federal Motor Carrier Safety Administration (FMCSA) requires companies that operate commercial vehicles to register and obtain a USDOT number.
Not all non CDL hot shot drivers need a number. However, you need one if the weight of your truck or truck and trailer combination exceeds 10,001 pounds. A USDOT number is also required for interstate hauling.
Apart from the Federal requirements, 39 states require hot shot trucking businesses to register for a DOT number, even for intrastate hauling.
To avoid hefty fines, check the DOT number requirements with your local Department of Motor Vehicles.
Operating Authority (MC) Number
FMCSA also requires an operating authority number, also known as a motor carrier permit (MC or MCP).
Typically, all hot shot drivers and businesses require an MC number, regardless of the vehicle type, size, or weight.
There are some exemptions, but if you have to register if you plan to do any of the following:
Operate a commercial vehicle with a GVWR of 10,001 pounds or more.

Drive a combination of truck and trailer (including auxiliary pipes, poles, or dollies) that exceeds 40 feet in length when coupled together.

Transport

federally-regulated commodities

from one state to another.
Like the DOT number, an MCP number may be required for intrastate operations or lighter vehicles by your local regulations.
Insurance
Insurance requirements can vary from state to state and depend on the type of items you want to carry.
Generally, hot shot drivers need public liability insurance with a minimum of $750,000 in coverage for physical and property damage, bodily injury, and restoration post-accident.
Unified Carrier Registration
The Unified Carrier Registration (UCR) is another federally mandated program that affects drivers and companies transporting goods between the states.
UCR registration is not needed if you only plan to operate within your state.
Hot Shot Trucking Startup Costs
A hot shot trucking business can bring you financial freedom, but the initial investment can be high.
The table below shows some of the fixed costs a hot shot trucking startup must pay:
| Requirement | Cost |
| --- | --- |
| Business registration | $50-$500 (depending on the state and business type) |
| FMCSA & USDOT registration  | $300 |
| UCR registration | $59 (up to two vehicles) |
| New electronic logging device (ELD) | Up to $1,400 |
| Primary liability insurance | $7,000/year, on average* |
*The primary liability insurance costs included in the table were calculated based on average premiums from various commercial insurance companies. In addition to primary liability coverage, your business may also need other types of insurance.
In addition to these costs, you must also consider the cost of any vehicles and equipment you might need, home-state DOT registration if required, the cost of apportioned plates, IFTA registration (if required), pre-employment drug tests, driver qualification certificates, and any additional operating costs.
While upfront costs vary from business to business, expect to invest around $15,000 to $30,000 in your hot shot trucking startup.
How Much Do Non CDL Hot Shot Drivers Make?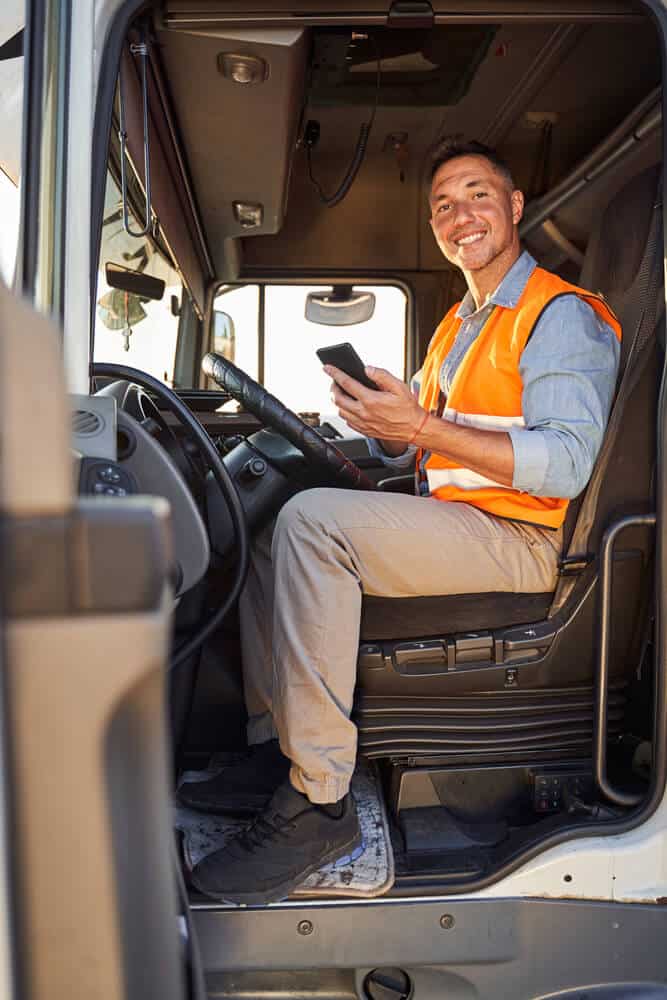 Non CDL hot shot salaries vary based on your experience and location. The national average is around $24 per hour ($50,219 per year).
Entry-level drivers with no commercial experience generally earn around $21,500 per year. Experienced drivers can have salaries up to $82,000 per year.
Key Takeaways
You can drive a hot shot truck without a commercial driver's license if your vehicle or vehicle and trailer have a gross weight rating under 26,000 pounds.
But even if you can drive without a CDL, you still need a USDOT number, MCP registration, and insurance. UCR registration is also required for interstate operations.
Finding employment in the hot shot trucking industry without a CDL is possible, but most employers require their drivers to have one.