Specifications
Area: 224 sq. ft.
Bedrooms: 0
Bathrooms: 0
Stories: 1.5
Garages: 0
Welcome to the gallery of photos for a Backyard Bar Cottage Shed. The floor plans are shown below: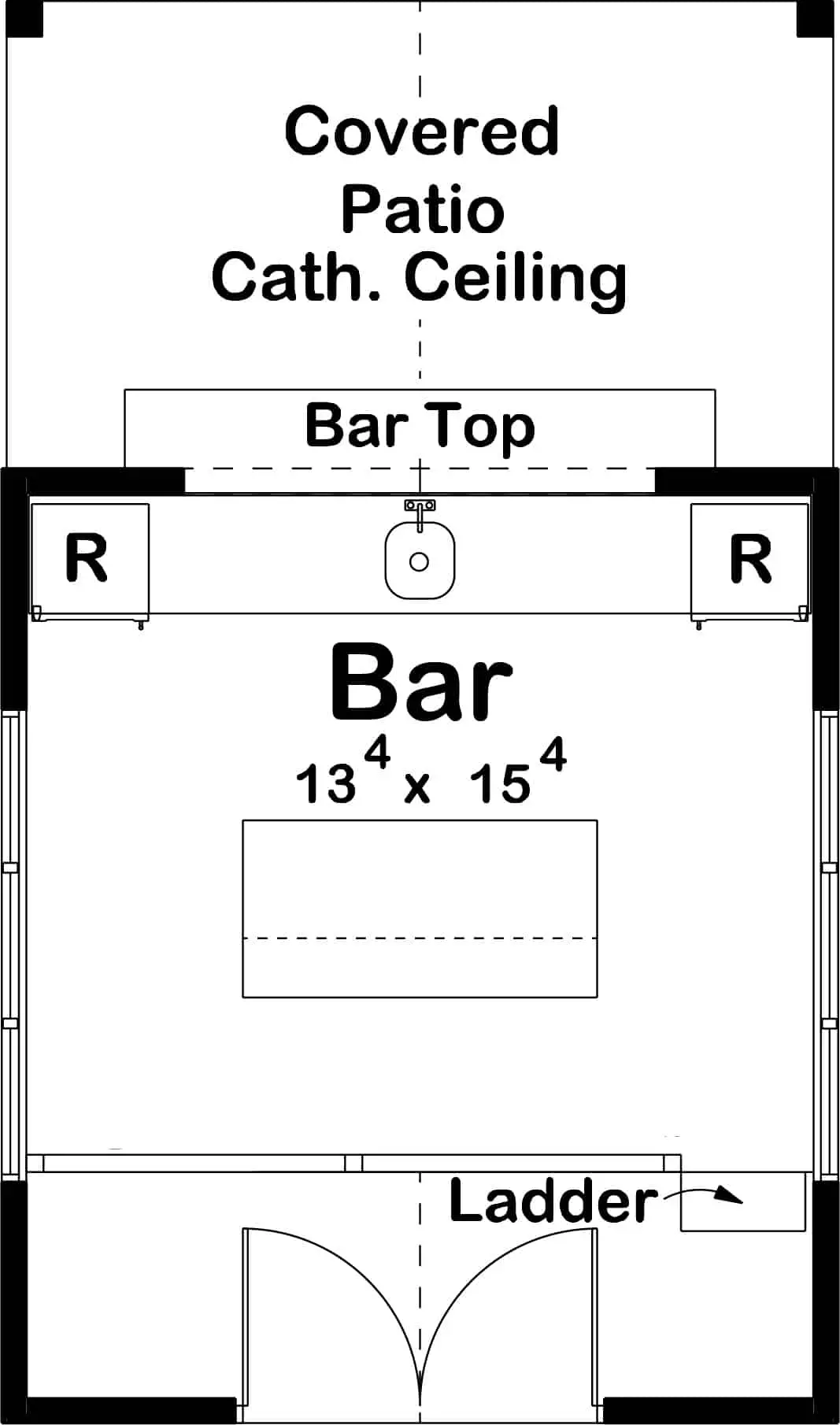 Main Floor Plan
Second Floor Plan
Front view of the Backyard Bar Cottage Shed
The scene captures a delightful perspective of the patio, with a bar, all concealed beneath an overhead covering.
The scene captures a delightful perspective of the sheltered patio, with sleek wooden panels and featuring a stylish bar.
The scene depicts a bar with four chairs.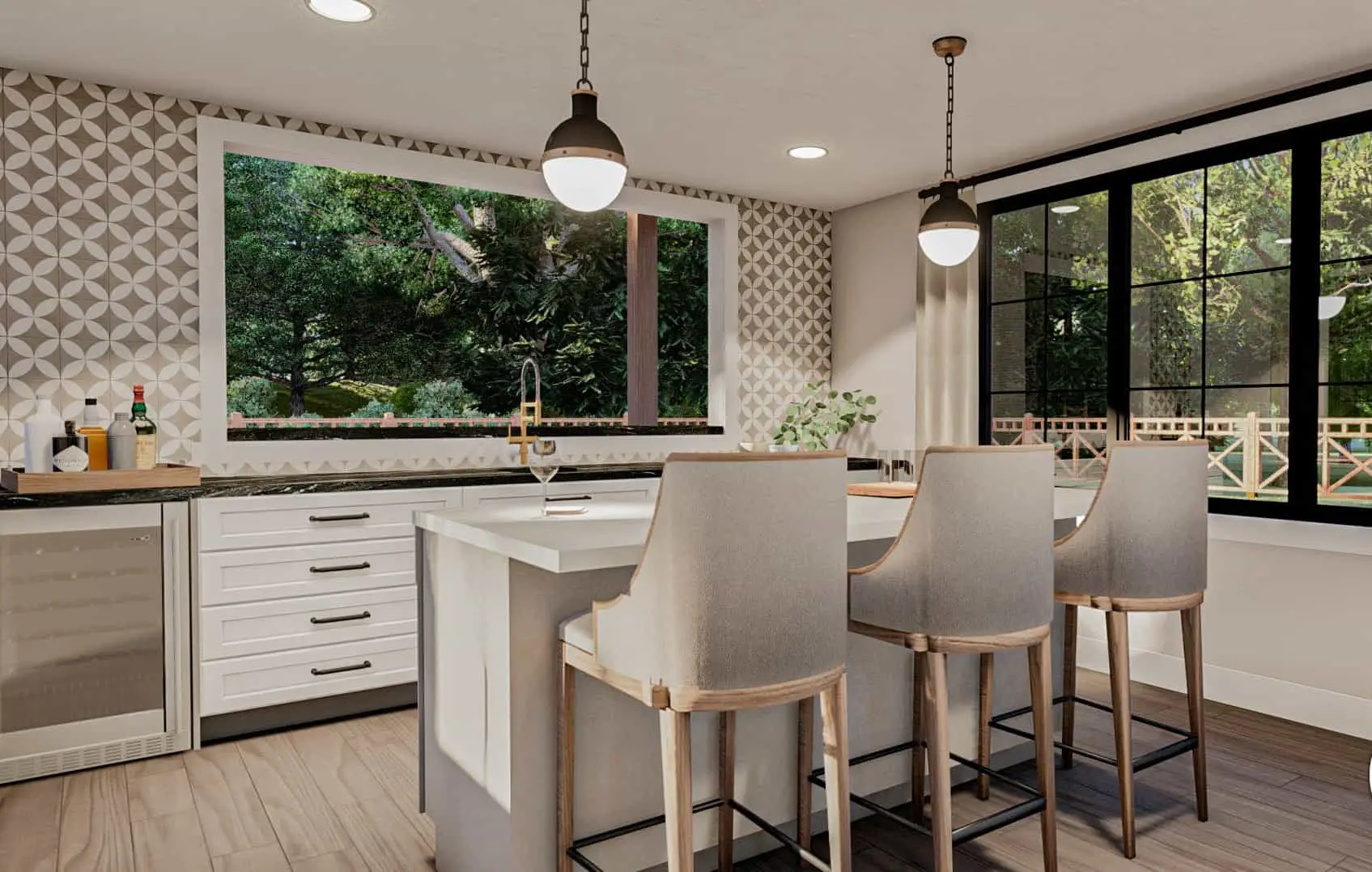 The kitchen is equipped with two stylish drop-down lights and large windows that flood the space with natural light.
A cozy loft features a round table and chair set, accompanied by a television.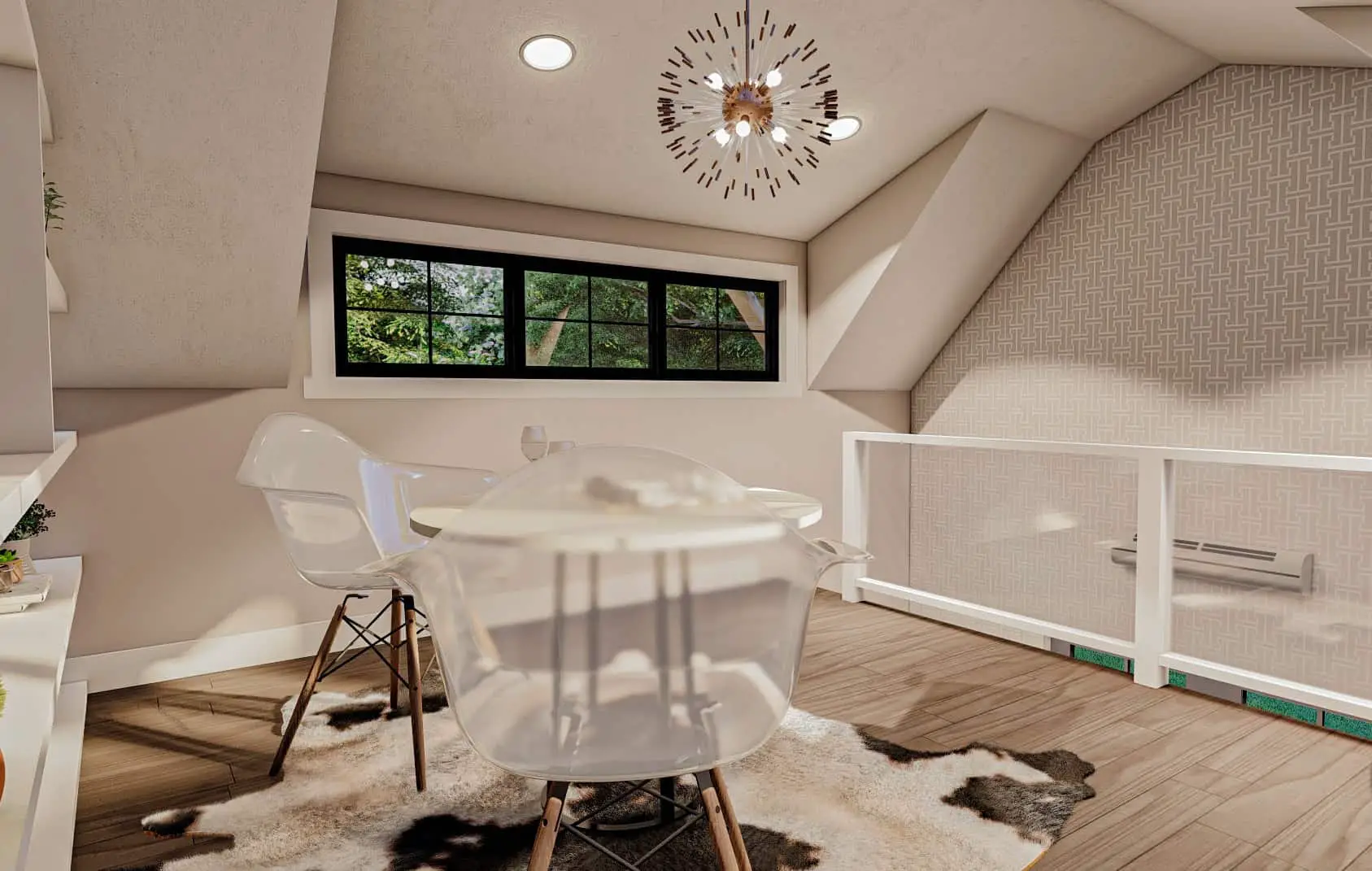 A loft upstairs furnished with a table and chair.
Experience the epitome of outdoor living and entertaining with unparalleled style!
Step into this charming 224-square-foot shed, inspired by the rustic allure of a farmhouse. Whether you're gathering with friends in the backyard or lounging by the pool, this enchanting space sets the stage for a truly delightful experience.
Indulge in its captivating features, carefully curated to enhance its irresistible curb appeal:
Adorned with a gabled dormer, adding an elegant touch to its overall aesthetic.
A lift-up pass-through window seamlessly connects the bar area to the covered patio, making it effortless to serve guests while maintaining the flow of conversation.
The shed boasts multi-pane windows, infusing the space with an abundance of natural light and a charming vintage vibe.
The exterior showcases vertical siding, adorned with a pristine white paint hue, emanating a refreshing and immaculate atmosphere that beckons relaxation.
Source: Plan # 100-1364