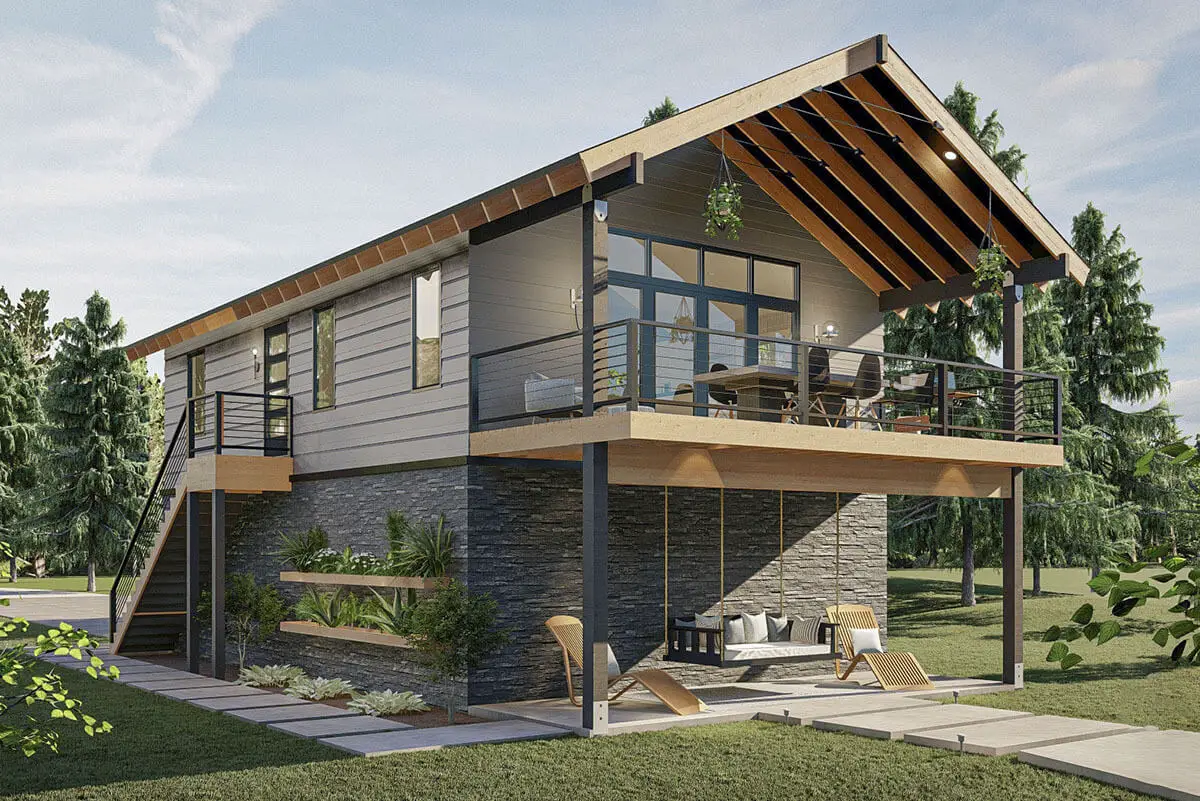 Specifications
Area: 915 sq. ft.
Bedrooms: 2
Bathrooms: 1
Stories: 2
Garages: 2
Welcome to the gallery of photos for a two-story, two-bedroom Modern Rustic Garage Apartment. The floor plans are shown below:
Main Level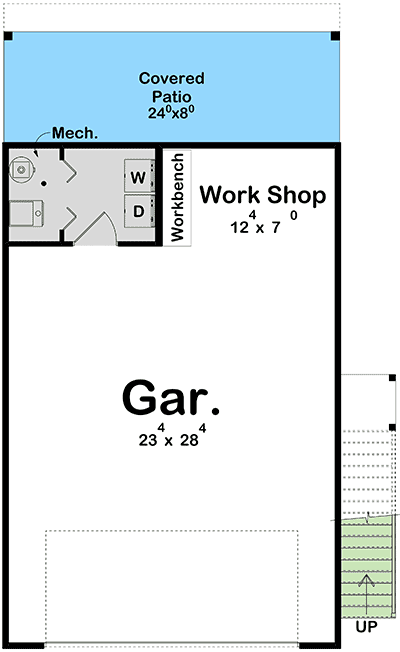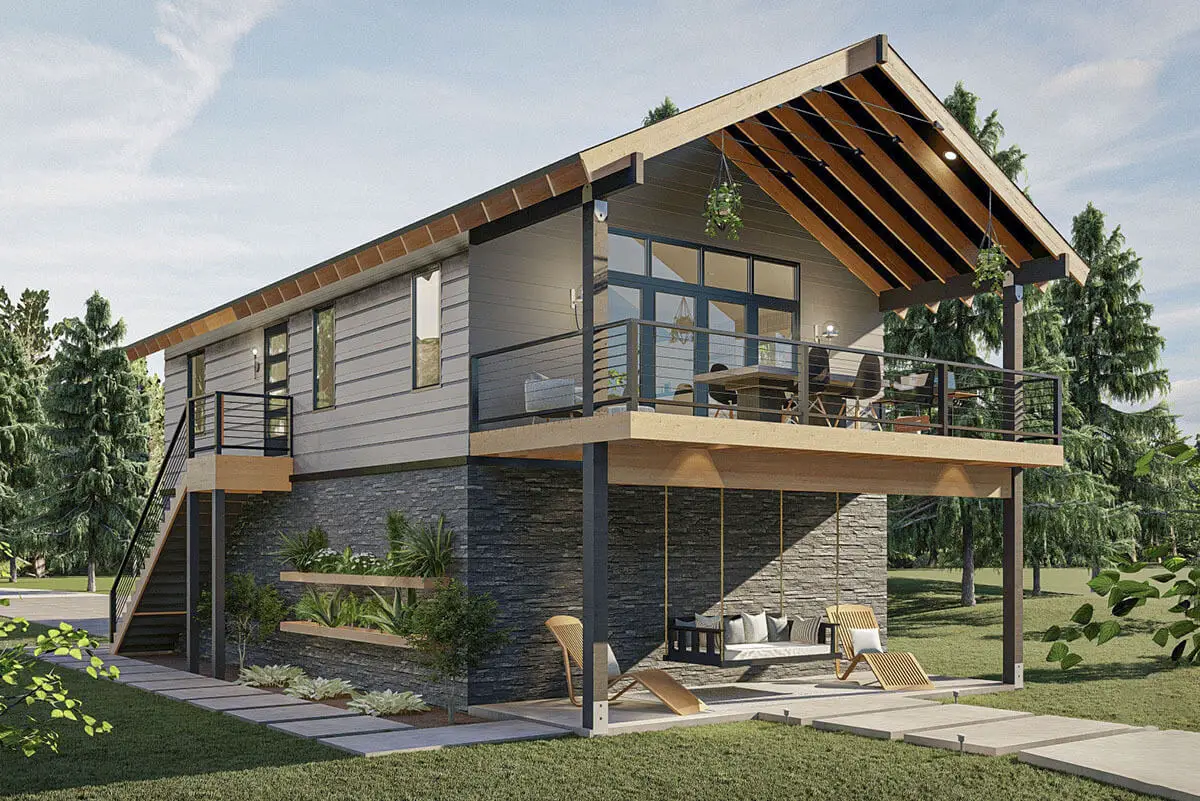 Angled back view showing the double lounge areas for relaxing and dining.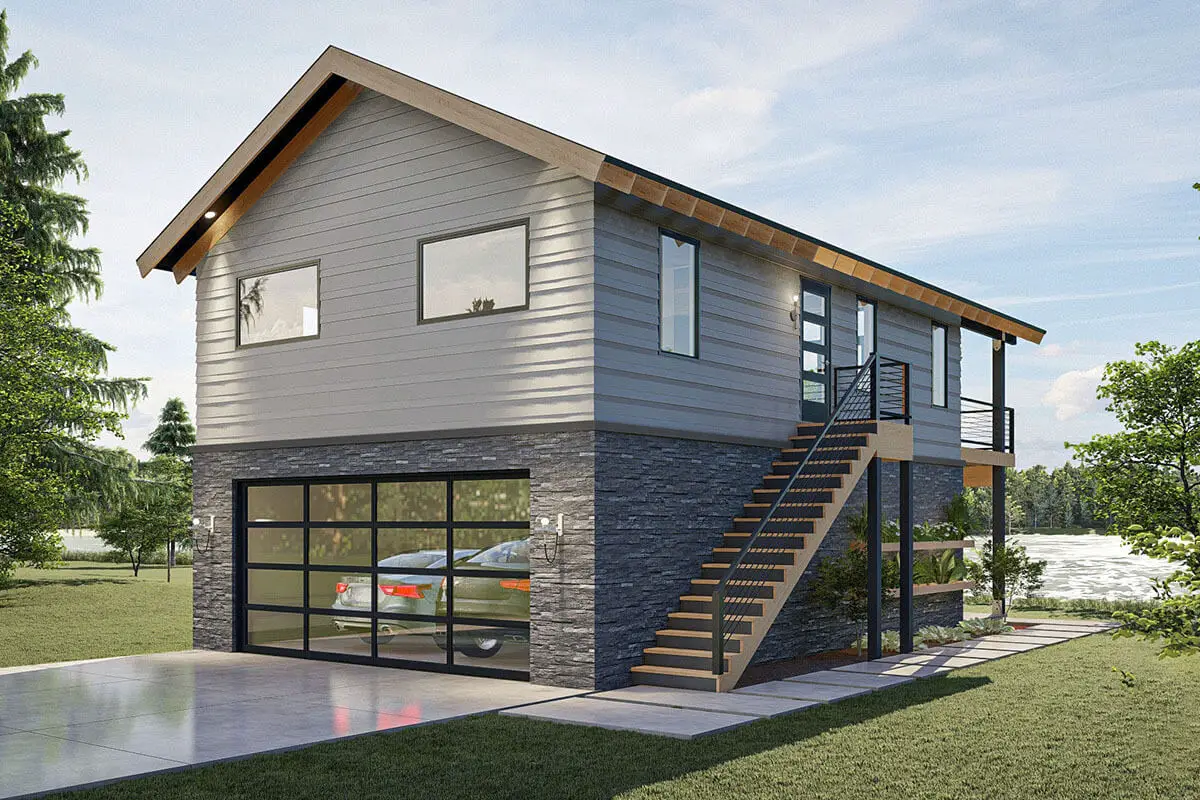 Angled view showing the double garage.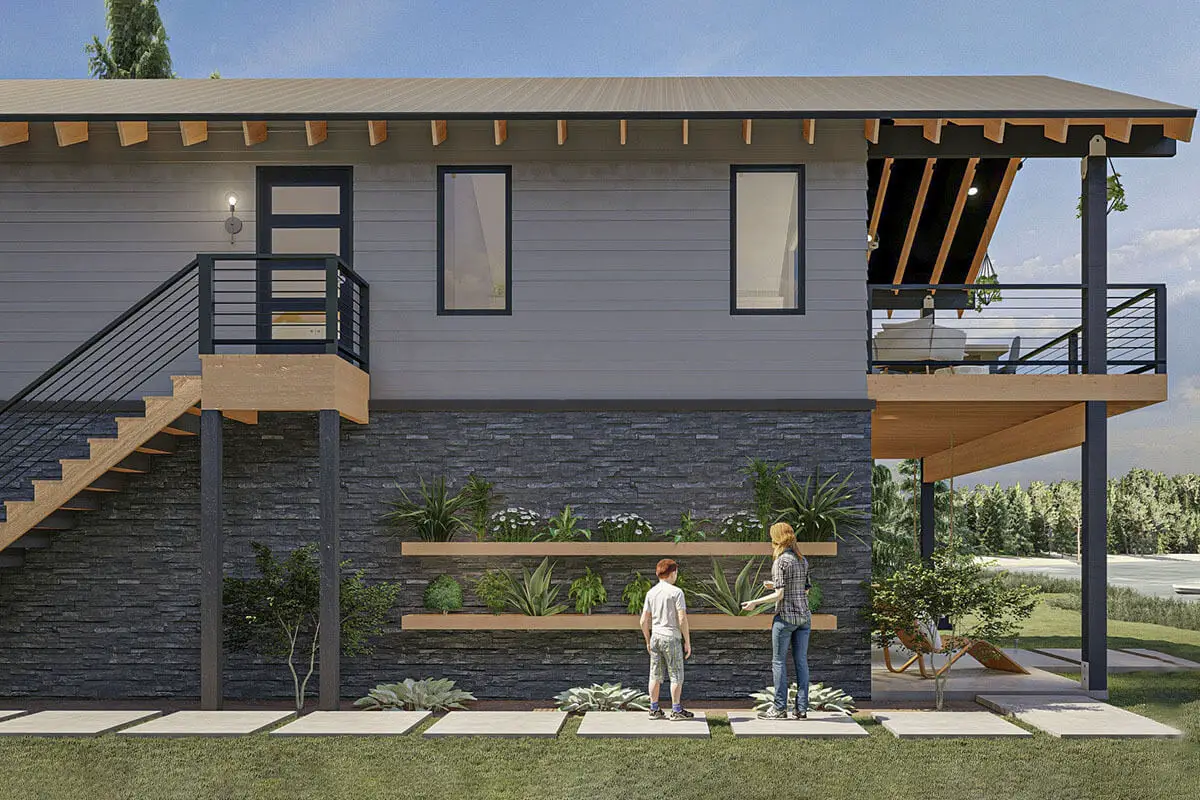 The side exterior view showcases a straight staircase that leads to the living space of the home.
2 levels of outdoor spaces.
This modern rustic garage apartment boasts a captivating combination of textures, featuring stone, siding, and wood.
The ground floor houses a spacious 2-car garage, complete with a workshop that includes a convenient built-in workbench.
Upstairs, you'll discover a highly functional 2-bedroom apartment, designed with efficiency in mind.
The apartment's open floor plan optimizes the available space, while the kitchen shines with a sizable island featuring a snack bar.
The two bedrooms conveniently share a bathroom equipped with a double vanity.
Source: Plan 62382DJ