Specifications
Area: 1,227 sq. ft.
Bedrooms: 1
Bathrooms: 2
Stories: 2
Garages: 0
Welcome to the gallery of photos for a single-story, one-bedroom Country Cabin Home. The floor plans are shown below: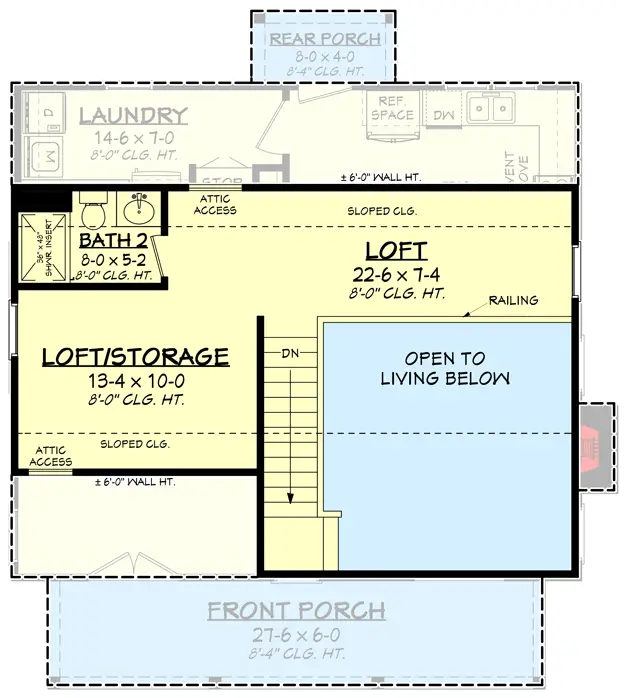 This compact country house design is ideal for those seeking a cabin or a cozy living space without an excessive number of rooms.
The shed roof is supported by four timbers, creating a shaded front porch that extends 6 feet deep, providing a delightful area to relax.
The porch features two sets of French doors: the left door leads to the main bedroom, while the right door leads to the living room, which is open to the loft above.
Inside, you'll find a well-proportioned kitchen island measuring 6 feet 6 inches by 3 feet 6 inches, offering casual seating on two sides.
Additionally, there is a door on the back wall that leads to a small rear porch, providing another outdoor space to enjoy.
Upstairs, the loft features an open rail that offers views to the floor below. A more enclosed section of the loft serves as an ideal bunk room, creating a cozy space for rest and relaxation.
Source: Plan 51894HZ