Specifications
Area: 8,933 sq. ft.
Bedrooms: 7
Bathrooms: 5.5
Stories: 2
Garages: 3
Here is the house plan for a double-story home with Rich European Elements. The floor plans are shown below:
Main Floor Plan
Second Floor Plan
Third Floor Plan
Front view of the Rich European Elements with lights
The rear view displays a turret, hipped roofs, dormer windows, and an expansive balcony.
A spa and swimming pool combined into one cohesive unit.
The open layout view provides a visual representation of the arrangement of the family room, breakfast nook, and kitchen.
A wet bar featuring cabinets made of rich, dark wood
The family room is with a beautiful stone fireplace and features comfortable checkered seats.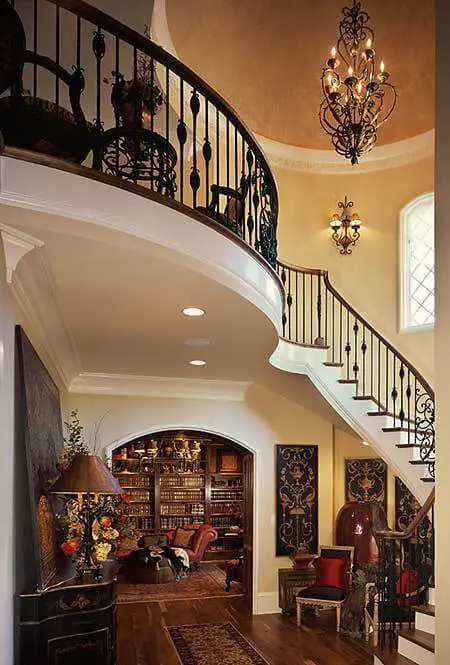 The entrance hall with elegant seating and a beautifully crafted spiral staircase.
In the kitchen, there is a spacious center island with white and wooden cabinets. A graceful candle chandelier hangs above, casting a warm glow throughout the space.
The living room boasts comfortable sofas and an elegant marble fireplace.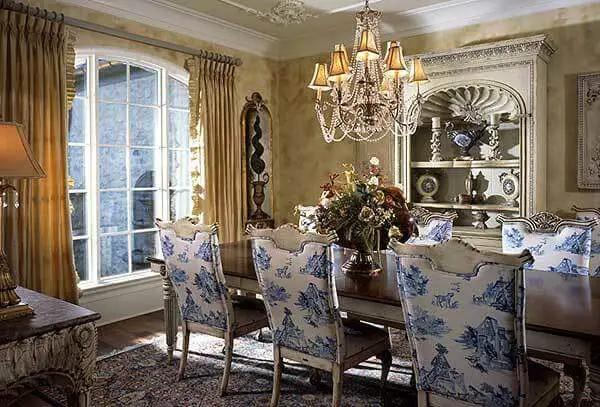 The dining room features an elegant white display cabinet, accompanied by stylish chairs. Completing the ensemble is a sleek rectangular table.
The primary bathroom features an elegant vanity with a marble top and a comfortable seating area, perfect for dressing and preparing for the day.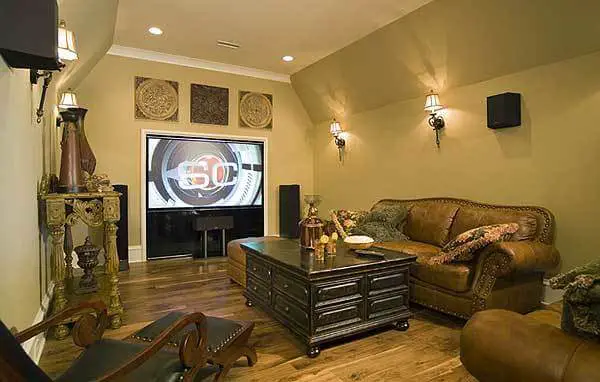 The media room features comfortable leather sofas, a sleek dark wood coffee table, and a large television
This French Country design incorporates opulent European elements, creating a sense of richness.
The magnificent entrance hall, adorned with a gracefully curved staircase, sets the stage for the formal dining room and study.
Passing through the gallery's archways and beneath its barrel-vaulted ceiling, one discovers inviting spaces designed for conversation and leisure.
Whether it's cozying up by the fireplace in the family room, great room, or the sitting area of the master suite, or unwinding on the breakfast room banquette while gazing out into the backyard, there's a cherished spot for everyone to relish in.
Source: Plan 17540LV