In this article, we will look at the average cost of a queen size mattress and queen mattress accessories. As we focused on in one of our previous posts, a mattress is a great investment for the long term. These include queen mattress bed sheets, queen mattress bed frames, queen mattress topper, queen mattress protectors, and queen mattress sets, The most popular retailers are Amazon.com, The Mattress Factory, Saatva, Sleepy's and Casper. To find out the cost of game consoles, computers, and other items and experiences, check out our other articles!
Average Cost of a Queen Mattress: $268 
According to our bot, the average price of a queen mattress on Amazon is $268. Shoppers must make many different considerations when purchasing a mattress. They must think about the size of the room they will sleep and what type of advantages they look for in a mattress. We will divide the cost of mattress by two main categories below:  type and brand. 
Average Cost of Queen Mattress by Type
There are several different types of mattress available on the market. Innerspring is the traditional mattress form and is made with interlocked spring coils. Memory foam mattresses molds to the shape of the body, while Hybrid mattresses have a combination of the two. Encased Coils are individually wrapped in fabric to provide localized body support. Gel memory foam combines the body forming properties of memory foam with temperature balance. Pillow Top mattresses offer an additional layer of comfort over innerspring and foam mattresses. Overall, Pillow top mattresses tended to be the most expensive while gel memory foam mattresses are the cheapest.
| | | |
| --- | --- | --- |
| Type | Price | Link |
| Innerspring | $287 | |
| Memory Foam | $286 | |
| Hybrid  | $336 | |
| Encased Coil | $306 | |
| Gel Memory Foam | $255 | |
| Pillow Top  | $371 | |
Average Cost of Queen Mattress by Brand
Our cost bot looked at the average cost of the most popular mattress brands. Mattress Factory tends to offer the cheapest mattresses by a significant margin. Casper and Tempur-Pedic tend to be the most expensive mattress brands while Linenspa and Olee tend to be the cheapest.
| | | |
| --- | --- | --- |
| Brand | Price | Link |
| Casper | $552 | |
| Tempur-Pedic | $821 | |
| Olee | $283 | |
| Linenspa | $270 | |
| Ashley Furniture | $295 | |
| Zinus | $302 | |
Average Cost of Queen Bed Sheet: $29
Purchasing a quality bed sheet could make for a comfortable sleeping arrangement. There are several different types of bed sheets. There are six main types of bedsheets: cotton, polyester, flannel, microfiber, lyocell, and silk.  Polyester is the cheapest material and is often blended with other types of materials such as cotton. Cotton is the most popular option and has many benefits like breathability and ease to wash. Flannel is made of cotton that has been shredded to be softer and thus is better for trapping heat. Microfiber is tightly woven polyester and is able to resist being stained. Lyocell is made from wood cellulose and is known for being sustainably made. Silk is created from silk worms and is the highest quality and most expensive material. Lastly, Linen sheets are breathable and best for summer heat. Lyocell tends to be the most expensive due to their sustainable manufacture while microfiber is the cheapest.
| | | |
| --- | --- | --- |
| Brand | Price | Link |
| Cotton | $41 | |
| Polyester | $37 | |
| Flannel | $39 | |
| Microfiber | $28 | |
| Lyocell | $73 | |
| Silk | $58 | |
| Linen | $52 | |
Average Cost of Mattress Topper: $84
It is common for people to want to add an additional layer of support for their mattress by purchasing a mattress topper. Mattress toppers go on top of the mattress and provide support, temperature regulation, and can help extend the life of a mattress. There are five main types of mattress toppers: latex, memory foam, feather, wool, and egg crate. Latex is made from rubber and is best for those that like harder beds. Memory foam is made to mold to the shape of your body. Polyester is the cheapest and least supportive material. Feather mattress tops are very soft but do not offer much support and could cause allergies in some people. Wool is soft and does not retain heat but may be more difficult to find. Egg crate beds are shaped like the top of egg cartons with small bumps. 
| | | |
| --- | --- | --- |
| Brand | Price | Link |
| Latex | $152 | |
| Memory Foam | $95 | |
| Feather | $80 | |
| Wool | $125 | |
| Egg Crate | $72 | |
Average Cost of Mattress Protector: $26
Bed protectors are used to protect beds from problems such as germs and spills. The main materials used for these mattress protectors are cotton, down, polyester, polyurethane, and vinyl. There are overall three main types of mattress protectors: zippered, fitted, and strapped. Zippered protectors completely wrap around the mattress and are zipped in. Fitted ones are similar to fitted sheets and wrap around the mattress. Lastly, strapped protectors use elastic bands to firmly lay on the top of the mattress but often do not protect the sides.
| | | |
| --- | --- | --- |
| Brand | Price | Link |
| Zippered | $30 | |
| Fitted | $24 | |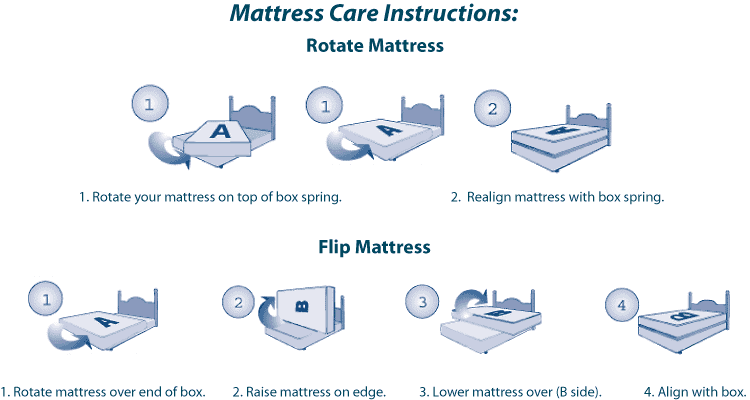 Sources
https://www.thespruce.com/whats-the-best-mattress-topper-350741
https://www.nosleeplessnights.com/how-to-choose-a-mattress-topper/