If you are an entrepreneur looking for an investment, you need to look no farther than the Topgolf franchise.
Topgolf allows ordinary people at varying skill levels to play golf, have a great time, and enjoy a lively atmosphere with their family and friends.
The cost to open a Topgolf franchise is around $18 million. However, the typical cost to build an average franchise, such as the Austin, Texas facility, is about $15 million. In contrast, in Las Vegas, at the other end of the scale, the Topgolf franchise cost upward of $50 million.
Keep in mind that the average size of a Topgolf location is around 65,000 square feet with three stories. It can accommodate about 1,200 people having fun at any given time.
Topgolf is already a tried and tested franchise opportunity. And, by following the franchise, you can be sure to make a lot of people very happy and make a good return on your investment. What can be better than that?
Why Open A Topgolf Franchise?
Starting a business is always easier if it's ready-made. Furthermore, building a business from scratch is hard work, takes time and a lot of effort and money if you want to succeed.
By paying a franchise fee, you receive in return full instructions and help on how to build a base of loyal customers. And, you have the advantage of being part of the franchise group with a well-known brand.
Advantages of starting a Topgolf franchise include:
Your Topgolf company already has a household name. You won't need to work hard for brand recognition.
You will have no problem finding financial backing for your venture when using an established franchise such as Topgolf. Supplying a business plan won't be a problem either.
Usually, a franchise already has supplier and distributor relationships firmly established. Topgolf is no different, and you can take advantage of these from the start.
The franchisor will offer you and your management team full training for all your Associates. Often the Topgolf franchise price covers the cost of these facilities.
There are major cost benefits from buying a franchise. You will already know what equipment to lease and the various pieces of inventory you should buy. You also have marketing and advertising problems ironed out and are ready to start the business from the get-go. Your balance sheet will probably be cashflow positive a lot sooner than if your business was independent, with all these advantages.
However, as you'd expect, you don't receive all these benefits for free.
Generally, Topgolf start-up costs are higher than those for an independent business because of the franchise fee. You must also pay the franchisor a royalty for using the brand.
But, in return, you gain all the benefits that a franchise can offer.
Focus On Fun
A Topgolf franchise sets out to revolutionize the sport of golf. The idea is to make the pastime more fun and take itself less seriously.
The customers (or Guests) don't have to be good at golf. The only requirement is the ability to relax and have fun. Because of this fundamental change, Topgolf is suitable for all the family, including the kids.
Tasty snacks, refreshing beverages, and fun music generate a fun-filled party atmosphere. Therefore, it's easy for your Guests to perfect their game, practice their swing and have fun, all at the same time.
They stay focused in the golfing zone, knowing that servers, known as Caddies, will provide a continuous food and drink service for their entire team.
Micro-Chipped Balls & Technology Innovation
Topgolf uses a microchipped ball so that when a Guest hits it from one of the driving ranges, they can instantly see the stats and how they performed.
They use real clubs that are rent-free for all the family and choose targets from 20 yards to 215 yards, depending on their skill level.
This arrangement keeps everyone entertained for hours, and they'll enjoy the positive feedback on the monitors for every shot.
Membership Subscription Cards
Guests buy game credits that automatically load onto their membership cards, as are all their previous scores. This way, they can play at any Topgolf location in the country without losing track of their playing history.
However, when Guests purchase and load credits onto the card, the games can't be refunded.
Inventory Requirements
Most golf franchises carry plenty of equipment; some would say too much. The idea is to give your Guests enough for a great game.
A Topgolf franchise has a specific inventory to ensure everyone has fun. And, there's plenty of merchandise to buy too. At the same time, you don't need to hold too much stock, as more deliveries can arrive within a day or so.
Your franchise secures the following:
Bags
Left and right-handed clubs
Microchip fitted balls
Club accessories
Pro-line equipment
Junior golfing equipment
Men's, women's, and children's clothing
Golfing gloves
Footwear
Gifts
Other golf-related items
Controlled Environment Hitting Bays
A huge problem with outdoor sports is what to do when the weather isn't ideal.
We've all tried to do physical activity in hot and humid weather, or perhaps hold a golf club with numb fingers in cold temperatures. Or maybe even worse, having your game canceled because of torrential rain.
Topgolf centers have climate-controlled hitting bays so that Guests can call in anytime and on any day of the year.
Therefore, customers can organize corporate events, birthday parties, or just a fun-filled date night many weeks in advance without worrying about cancelations due to weather.
The emphasis is definitely on fun in your Topgolf facility and providing exceptional service.
Traditional Golf With A Twist
How many times have you felt intimidated by experienced golfers waiting behind you at the tee because you were slow? Well, it wasn't only you.
Many people feel discouraged when 'having a go' at a normal driving range. They don't want to show themselves up in front of experienced golfers and end up having a five or six-hour game.
Instead, in a Topgolf venue, there are rooftop terraces with fire-pits and comfortable lounges where Guests can spend time with their friends.
Unlike many formal golf clubs, a standard dress code isn't necessary. Moreover, there are many different styles of golf games to choose from too. The Guests pay their money to reserve their Bay and select the game.
To reiterate, Topgolf is all about fun, socializing, and perfecting the swing, not keeping up appearances.
Investment Estimates
Originally, the first venue started in 2000 at Watford, near London, United Kingdom. The movement decided to leave the elite golf club environment behind.
In its place, create a sport for all the family to enjoy while socializing and playing golf together. And, even better, it doesn't matter how unskilled the player is; they will always have fun and never feel intimidated.
The typical U.S. Topgolf venue costs around $18 million to build. And if all goes well, yours can be like other locations and recoup this in about two years.
As of 2019, there are about 30 locations in the U.S., with more opening up all the time. Topgolf facilities are also expanding into the UK, Australia, UAE, Canada, and Mexico through licensing deals.
It's a fact that in 2019, more people visited a Topgolf facility than the total number of people who attended professional football games. And, Topgolf Guests hit over a billion golf balls from the tee lines in the same year.
Topgolf generated about $1.1 billion in revenue in 2019 after having grown at a 30% compound annual rate since 2017.
As of April 2021, press releases stated that Topgolf and Callaway are to merge to create a leading global golf and family entertainment company. So now is the right time to come on board if you have $20 million to spare.
What Do The Guests Pay?
Admission prices per Bay might vary depending on your venue's location and the time of day. However, typical fees in the most recently opened area (as of April 2021), Buford, Georgia, range from $27/hour to $49/hour with discounts for junior members.
The Bay rental fee is the same regardless of the number of players, but there must be a maximum of six.
Additionally, each new player becomes a member to take advantage of the facilities. Then, they receive a membership card that holds their playing history and their number of purchased games. Furthermore, membership fees are $5 per new player.
For this small outlay, the Guests have access to:
Over 200 high-definition television sets
A rooftop terrace
Over 70 climate-controlled hitting bays
Restaurant and bars
Free WiFi
Private hire event spaces and meeting rooms
How To Open A Topgolf Franchise – Steps
If you have the $18 million capital ready to invest, these steps should provide guidance to set up a Topgolf franchise.
Contact the company, including your name and address, phone number, and email address. Then tell them how much capital you want to invest.
The company will confirm receipt of your email and let you know that your application is being reviewed. If the location is approved, then they will inform you of this in the email too. Then, they will ask you to make an appointment for an Associate to call and discuss your application.
Have your financial documents at hand when you talk to a team member. This is so you can fully discuss with them if you have enough capital and if you need a loan or other financing for your new venture.
When you meet all the requirements to open a Topgolf franchise and have the suitable building ready, the organization will start to send fixtures and merchandise to your chosen facility.
Before you open your franchise, you must attend a workshop at Topgolf headquarters.
What Is Topgolf?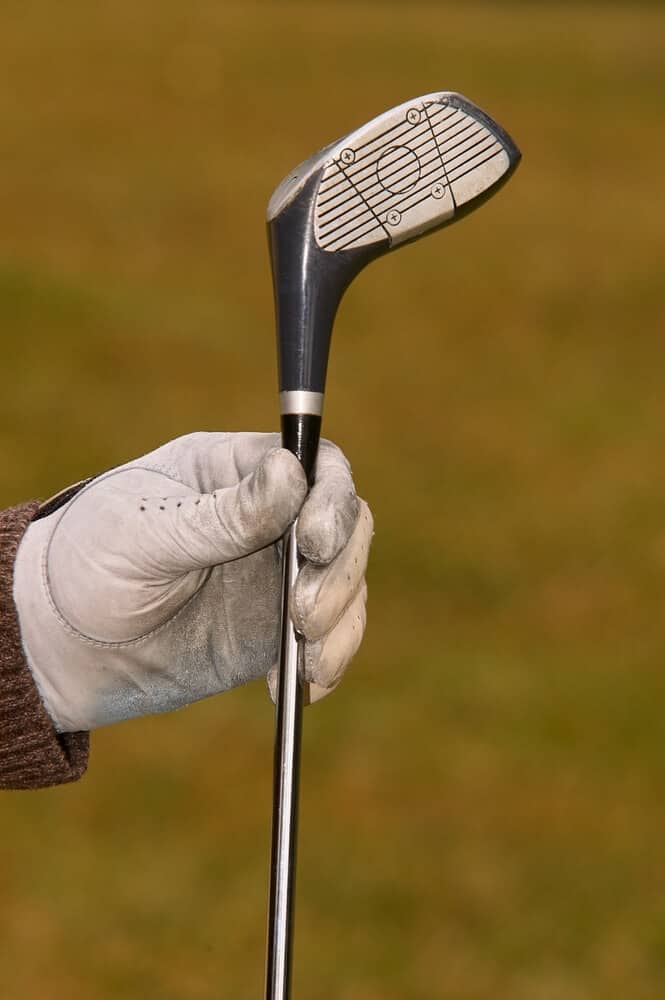 Topgolf takes golf to the next level, as it gives the well-loved sport a technology and entertainment boost. The Topgolf environment reminds people of a bowling alley.
It's the perfect place to hold a birthday party or corporate event. Or maybe just an evening out with the significant other.
If the date night involves children, Guests should bring them along too. The game has junior membership, smaller-sized equipment, and shorter-range driving targets if they need them.
Each Topgolf Bay holds six people who can play individually or in teams. Clubs are available for free rental, or Guests can bring their own.
Each player takes turns hitting the ball at targets, and the microchip inside the ball automatically scores. The data displays onto the monitors and gives feedback on each shot's accuracy and distance.
If the Guests want to eat or drink during the game, Caddies can supply food and beverages without the team leaving their Bay.
After their time is up, they can stay in the building and use the restaurants, bars, televisions, and music to socialize with existing friends and meet new ones.
Topgolf Mini-Games
You can be sure that if there were only one Topgolf game, then the excitement would soon grow stale. That's why there are many different games suitable for all ages and skill levels.
And, of course, there's no need to worry about the scoring, as the microchipped balls do it automatically.
Top Break is similar to snooker. The players try to hit a red target, followed by a colored one. Different colors hold different scores.
Top Chip uses the red target (5-shots), yellow target (5-shots), and green target (10-shots). The player only earns points when they hit the correct colored mark. Otherwise, players lose points.
Top Shot is similar to Top Chip. The player must hit targets at four distances using five shots at each. The color target chosen at the start determines the game's difficulty level.
Top Golf uses eleven giant targets like a dartboard. The player's score depends on the shot's distance and accuracy.
Top Pressure is a test of accuracy. The player must hit each of nine sections on the target, then moves onto the next one. If the ball hits the same section more than once, then the player loses points.
Next Steps
Topgolf is the next step forward in making golf a game for all the family and a game that holds the imagination to the end, encouraging the player to return time after time. It's addictive and fun, and you as an entrepreneur should be part of the excitement with your own Topgolf franchise.
Do you want to know the latest Topgolf franchise cost? Complete the form at the top of the page, and you'll receive quotes and details for the best way for the franchise start-up.
Also see: Dutch Bros Franchise Cost