Traveling can bring a sense of adventure to the mundane, or is necessary for business purposes. Unfortunately, many people stress about the costs of airfare.
One of America's most popular companies, Delta Air Lines, has attracted customers with fair rates and good flying conditions. However, their prices have grown over the years, and the company is now expensive.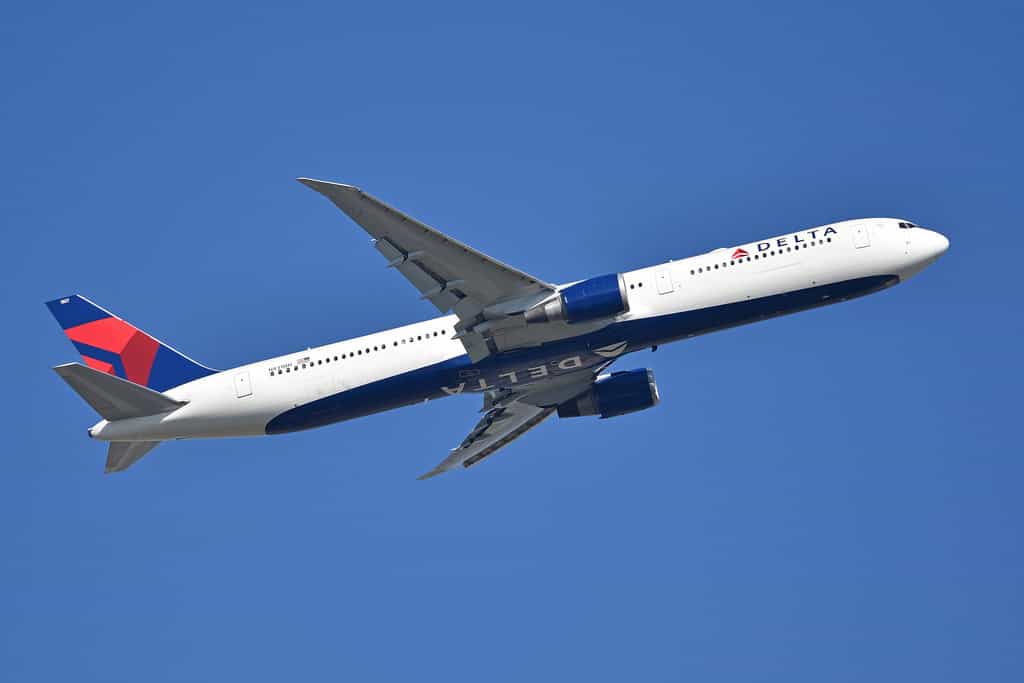 The main reason Delta flights are expensive is the increase in the cost of fuel over the years. The ticket type and how many tickets you buy also affect pricing. Delta is also one of the companies that don't offer discounts to children or seniors. Furthermore, the increasing demand for last-minute flights also impacts the price.
1. Fare Type
Delta offers two types of fares: refundable and non-refundable.
A refundable fare allows travelers to receive a full refund if they cancel their reservation within 24 hours prior to departure time. This means that there is no penalty or fee charged by Delta for canceling your flight.
Non-refundable fares refer to tickets that cannot be canceled without incurring penalties and charges. These fares include any discount fares as well as reward miles.
While non-refundable tickets are generally cheaper upfront, they could turn into expensive fees and penalties if you have to cancel. If talking about upfront costs alone, the high price could be because the ticket is refundable.
2. No Children Discount
Many families choose to fly together, and most airlines offer discounted tickets to children under a certain age. However, this is not the case with Delta Air Lines.
Delta offers no children discounts, motivating their choice by the fact that each seat gets the same amenities. Kids are also offered snacks and drinks. However, parents might be able to get a discount for infants traveling on their parent's lap.
3. Limited Military Discounts
While there are many reasons to be thankful for our country, the United States armed forces have provided countless services around the world. These men and women put their lives at risk every day for the nation's safety.
In appreciation, the government provides them with significant benefits such as education assistance, housing, food, medical care, and much more.
In addition to these benefits, these soldiers, whether they are in service or retired, also enjoy special discounts from airlines. But not from Delta.
With this airline, only active duty members are eligible for free checked baggage and priority boarding. However, veterans do not get this same privilege.
4. Taxes and Fees
Taxes and fees can greatly affect the overall price of a Delta ticket. When booking a domestic flight, the federal excise tax is $4 per segment. Each segment includes only one leg of a trip.
Therefore, if a traveler booked four flights in one roundtrip, then taxes would add up to $16. Each leg of the trip must be counted separately.
When booking an international flight, the passenger is responsible for paying customs duties on top of taxes. This amount depends on the destination. Some locations charge as little as $25 per passenger. Others charge thousands.
The key thing to note here is that the total amount paid for the ticket may fluctuate based on the taxes and fees.
5. Last Minute Booking
Last-minute airfare rates are never cheap. In fact, they are typically higher than standard rates.
While there is nothing wrong with using last-minute booking sites, you should always check out other options available before making a decision.
There are several different factors that contribute to the high fares associated with last-minute travel. One factor is that most websites have a high volume of traffic which makes it more difficult to secure a ticket quickly.
6. Traveler's Insurance
Traveler's insurance is essential for almost every type of trip. It covers things like lost luggage, stolen money, trip cancellation, and even emergency medical expenses.
Traveler's insurance comes in a variety of packages and costs.
The best way to determine what package is right for you is to talk to a travel agent who can help you compare similar policies that provide the coverage you need.
If you haven't spoken to an agent and find yourself booking a ticket, Delta might prompt you to buy insurance through them. The insurance cost could be reflected in your ticket price.
7. Amenities
Delta offers some great amenities for its passengers including complimentary snack and beverage services during all flights.
Given the quality and care of the airline, it makes sense to see this price wrapped up in the final cost of the ticket.
8. Fuel Costs
As mentioned earlier, fuel prices have increased dramatically over the past decade. This has had a major impact on the price of tickets since, by law, airlines cannot raise fares during times of low oil prices.
While it seems unfair, airlines are actually losing money when oil prices go down because of this regulation.
9. Increased Demand
Currently, there is a high demand for travelers needing flights. When there is a product or service in high demand, naturally the price will rise.
Over the past several years there has been a decrease in travel plans, even instances where plans were canceled.
Now people are ready to travel more than ever and that has impacted the price of tickets.
10. Paying for a Service
In many cases, when travelers buy a ticket, they also pay for a certain level of service. These services include baggage handling and assistance at airports, catering at hotels, and access to lounges.
The service fee is built into the ticket price.
You are paying for the comfort of your flight given to you by the flight attendants as well as safe travels by the pilot. It makes sense that these costs are covered by ticket sales.
Conclusion
Delta flights are expensive because of the company's policies, type of ticket you buy, and lack of discounts. Your travel insurance might also be included in the ticket price, while the fuel costs dictate the price of flight tickets.
Ultimately, Delta flights are expensive because you're paying for a quality service, while the flights are in high demand.