Fast-food restaurants are a common choice for first jobs and career paths because they offer many positions and opportunities with flexible schedules. Plus, perks like free food during your shift are always exciting!
If you've decided to pursue a job at McDonald's, you might be curious about the orientation process and what it entails.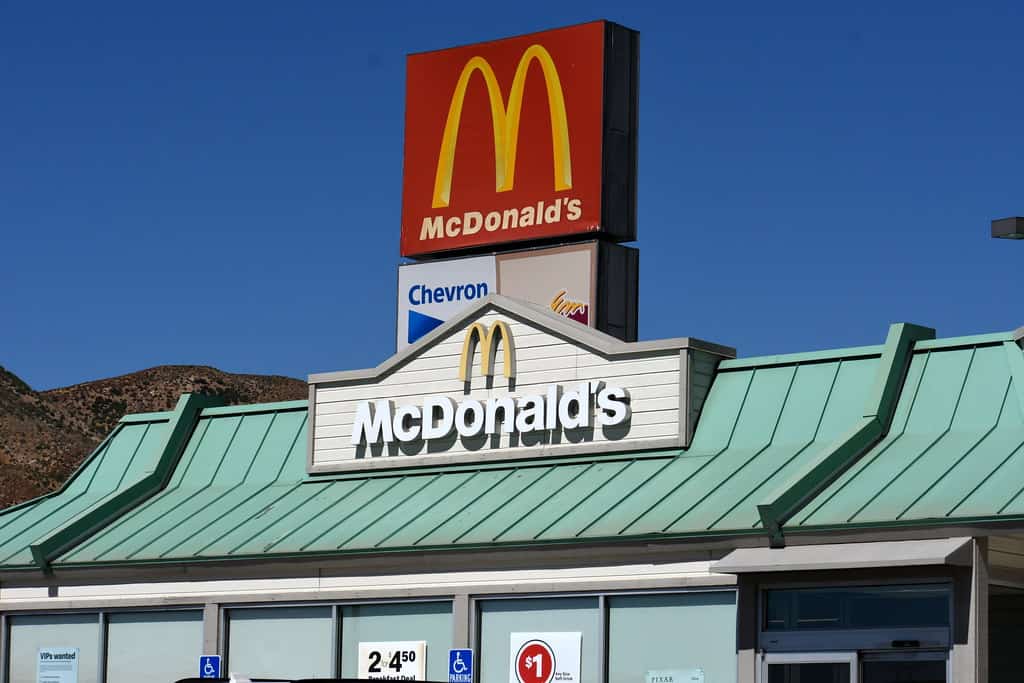 McDonald's orientation is a chance for new hires to tour their new workplace, learn about company policies, and receive their uniforms. Generally, employees will get clarification on the responsibilities that come with their job and can ask any questions they have. McDonald's orientation takes place after the interview and before training, and it typically lasts about four hours.
Keep reading to learn more about what happens at McDonald's orientation and training, what you should wear, and how you'll be paid.
What Is McDonald's Orientation?
According to past and current McDonald's employees, new hires at the fast-food chain attend McDonald's orientation before going through training.
During orientation, you get a chance to tour the restaurant, fill out the necessary paperwork, and learn about the responsibilities of the position you were hired for.
You'll typically receive your uniform at this time as well.
Orientation is a chance to learn about the company and familiarize yourself with the restaurant and expectations.
It's also an opportunity to ask any questions you may have and discover exactly what your new job entails.
How Long Is McDonald's Orientation?
Although the McDonald's website doesn't provide in-depth information on the orientation process, many employees have shared their experiences on Indeed.
About 20% of them reported that McDonald's orientation lasted around four hours.
However, other answers regarding the length of orientation ranged from 45 minutes to a full day.
Some employees also clarified that the orientation process can vary depending on the position you were hired for and the particular McDonald's location.
Do You Get Paid For Orientation At McDonald's?
Most McDonald's workers report that they were paid for orientation, but a few noted that they weren't paid.
Whether or not McDonald's pays for orientation appears to depend on management policies at each particular location.
About 93% of McDonald's restaurants are individually-owned franchises. The owners of these franchises get to make various decisions regarding breakfast and lunch hours, employee pay, and more.
Does McDonald's Orientation Mean I Got The Job?
Yes, if you were invited to McDonald's orientation, then you got the job. In general, the hiring process consists of submitting an application and interviewing.
If you're hired, you'll move on to orientation, which is an introduction to the company and your job responsibilities.
Next is training, which teaches you all of the tasks you'll be completing on the job.
After you're trained, you're typically ready to begin working regularly.
What Do You Wear To Orientation For Fast Food?
If you have been given a uniform, then be sure to wear that uniform to orientation.
In most cases, though, uniforms are provided at orientation. You can't go wrong with business casual attire if you don't yet have a uniform.
Avoid wearing anything that is overly flashy, revealing, or unprofessional.
You can always call your hiring manager and ask them what you should wear if you'd like more clarification.
What Happens After McDonald's Orientation?
After McDonald's orientation, you'll typically be scheduled for training, and then you'll begin working.
Training can vary quite a bit from location to location. In most cases, it depends on how badly the particular McDonald's needs new employees at the time.
You may not be scheduled for training for a couple of weeks after orientation, or you may have training the next day.
Is Orientation The Same As Training?
Orientation is not the same thing as training. During orientation at a new job, you'll receive more information about the company and position you've been hired for.
It's essentially an introduction to your new job and all of the tasks and responsibilities that come with it.
Meanwhile, training consists of in-depth instruction on those tasks and responsibilities.
For example, if you've been hired as a cashier at McDonald's, training will generally include learning to take orders and use the register system to process payments.
How Long Does Training Take At McDonald's?
McDonald's employees shared on Indeed that the length of training varies depending on factors like store policies and how fast you learn.
However, 50% of employees reported that it took five days, and 43% said it took a week.
According to information provided by employees, training consists of learning on the computer and working with other employees to master skills. Necessary skills differ depending on the position you were hired for.
For example, if you were hired as a cashier, you'd learn about how to operate the register. If you were hired as a cook, you'd learn how to make all of the McDonald's menu items.
How Does McDonald's Paycheck Work?
McDonald's paychecks tend to work differently depending on the specific restaurant you work at.
Since the majority of McDonald's locations are independently-owned, the owners get to make decisions about pay.
Some locations pay weekly, while others pay biweekly. Generally, the paycheck you receive covers the previous week (or the previous two weeks) of work. It does not include pay for the current week.
How Much Is A McDonald's Check?
The check you receive as a McDonald's employee depends on many factors, such as:
Your job title

Your pay rate

Whether you're paid a salary or hourly

The number of hours you worked during the pay period

Taxes and other withholdings
For example, managers typically make more hourly than team members, and some management roles receive a salary rather than hourly pay.
Of course, if you're paid hourly, then you'll earn more money the more hours you work.
Federal and state taxes are usually taken out of paychecks automatically. Other withholdings like Social Security and Medicaid are often deducted as well.
You can learn more about the specific pay rates for various positions at McDonald's by perusing McDonald's careers on the company website.
Conclusion
McDonald's orientation is the first real interaction new hires have with the restaurant they'll be working at. They get to tour the premises, learn about the tasks and responsibilities that come with their job, and ask questions.
In general, McDonald's orientation is also the time when the company's policies are explained and uniforms are provided. The entire process usually lasts around four hours, but can be longer or shorter depending on individual restaurant policies and procedures.
Orientation takes place after you've interviewed and been offered the job. Once orientation is complete, you'll usually be scheduled for training.