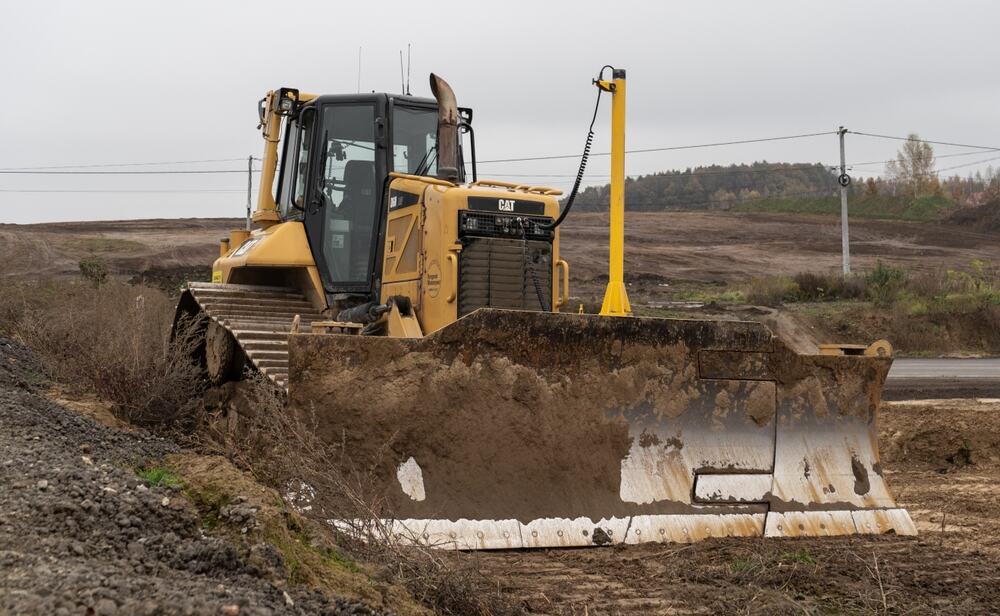 Caterpillar, or CAT, produces heavy-duty construction equipment. CAT excavators have been around for decades and are among the best-selling earth-moving machines in the world. They have a great reputation, with high quality and durability being synonymous with the brand.
Caterpillar excavators' costs vary depending on their weight and power. They are designed for all types of work and are for sale at various prices.
Depending on which type you prefer, the CAT excavator pricing range goes from around $100,000 to $850,000. You can buy a new CAT excavator weighing 26,000lbs with a 70hp engine at the lower end of the scale. Alternatively, at the higher prices, you can find a larger excavator weighing 200,000lbs with an engine capacity of 523hp.
CAT is a world-famous heavy engineering company. And, as you'd expect from a company such as this, they have just about any size machine to suit your construction project.
A new CAT excavator price depends on a variety of factors. In this article, we'll look at your CAT excavator purchase and break it down into its elements to give you an idea of what you intend to buy.
How Much Does a New Cat Excavator Cost?
When looking at the average price of Caterpillar excavators, the main cost factor depends on the machine's weight and the engine's power.
The specifications shown in this article come from a variety of sources, including Caterpillar's website. Unfortunately, Caterpillar does not publish exact prices for new excavators, preferring that the customer applies for a quote directly from their sales team.
The facts and figures included in this article were accurate as of April 2021. But, some data might change at any time. Moreover, please remember that some CAT dealers selling either new or used machines might offer different solutions in their marketing policies. For example, some traders might use special offers to attract customers, while other traders might not. You should use the information within this article as a starting place for more personal research taking into account your company's circumstances. You can do this by looking on other websites, asking Caterpillar company or a used CAT dealer for an individual quote, or completing the form on this page. Variations in price between companies depend on the company's policy as well as specifications. Note that we don't recommend any particular provider or excavator, even though the information here exclusively relates to Caterpillar products.
As we mentioned in the introduction, the pricing for new excavators goes from $100,000 to over $850,000.Alternatively, we can break this wide range down further into excavator categories, so the figures are more manageable.
Small Cat Excavators
Caterpillar makes several small excavators within this category. Typically, small excavators weigh between 26,000 to 55,000lbs with an engine power rating of 79 to 188hp. Generally, small excavators in this range cost anywhere from $100,000 to $230,000.
Medium CAT 320 Excavator Cost
The CAT 320 excavator is an example of a medium-sized machine. It has an engine power rating of 172hp and an operating weight of 50265lbs. The model has a boom reach of 18ft 8ins, stick reach of 9ft 6ins, and bucket size of 1.56 cubic yards. It has a maximum digging depth of 22.1ft and a maximum reach at the ground level of 32.4ft. Therefore this machine is a useful excavator to have around for most medium-sized construction jobs.
Other models in this range weigh from 65,000 to 80,000lbs and have an engine power rating of 204 to 268hp. A new CAT 320 costs between $230,000 to $270,000.
Large CAT Excavator Costs
When looking at the standard machines, these are the largest caterpillar excavators Caterpillar build. On average, excavators in this category have a price between $400,000 to $850,000. Their engine power rating varies across the category range from 380 to 523hp. At the same time, they weigh from 100,000 to 200,000lbs.
Large Demolition CAT Range
Although most CAT excavators could demolish a building anyway, this category is specifically designed for demolition work. There are only three demolition CAT models in this range: The CAT 340 Straight Boom has an operating weight of 88500lbs and an engine power rating of 314hp. The CAT 340F UHD with an operating weight of 117,103lbs and an engine power rating of 313hp. And, the CAT 352 UHD has an operating weight of 151,483lbs and an engine power rating of 425hp. You can purchase demolition excavators in this category for between $385,000 and $850,000.
Used Caterpillar Excavator Prices
New Caterpillar excavators look expensive if you are a small to medium-sized construction contractor. So, you would probably put a useful new CAT excavator into the "nice-to-have "list. Therefore, it's no surprise that many people purchase through the very popular used CAT excavator market. Many used CAT dealers have very user-friendly websites. On these sites, you can usually pick up reasonably priced bargains. Or, if you prefer, you could try an online auction site for your used CAT equipment.
There was a CAT 315CL Hydraulic Excavator with crawler tracks on an online construction equipment auction site at the time of writing. The excavator dated from 2006 and had only 5,500 hours on the clock. At that time, a prospective purchaser bid $28,600 with only two days left until the end of the sale. After the time limit expires, he or she could own an excavator outright.
Buy from a dealer
Alternatively, you could purchase a CAT 312CL 2005 crawler for $44,900 from a used construction equipment dealer in Connecticut. Or, if you live a long distance away, there are probably plenty of machines nearer to your area that would suit you.
Moreover, if the money is difficult to raise when buying through a dealer, most used-CAT dealers offer finance deals. Using a finance company, this CAT 312CL could cost you only $750 per month, and it only has 14,800 hours on the clock.
Both these prices are a bargain compared to the cost of a new machine. Additionally, there are some other benefits from purchasing a used machine.
You can't beat the value. When the time comes to sell or trade your used CAT, you can sell it for a larger percentage of the original price than you could if you had started with a new machine. Not only that, but CAT products hold their value longer than other brands.
If you buy a machine from a licensed used CAT dealer, you get after-sales service and support. The company will have highly trained sales and technical teams to ensure your used excavator is in great condition, using only genuine CAT spares.
Buying a certified, used CAT machine ensures that each one has passed inspection and been serviced to CAT's high standards.
When buying a used excavator, look out for its age and how many hours it has on the clock. The older a machine is, the harder it will be to get spares. And the more hours it's worked, the more likely it is to break down unless it had regular maintenance.
Cat Excavator Cost Factors
The age of a used excavator affects its purchase price. We've already shown how the year of manufacturer and operating hours affects its wear and tear. But, you should also know that an older vehicle with many operating hours will cost far less than a younger model. So, if you can maintain the machine properly, you might pick up an old excavator at a very low price. Size and weight also influence the price, with lighter machines costing less than heavier ones. A small CAT excavator weighs perhaps 55,000lbs and costs around $240,000. In comparison, a medium-size machine weighs around 80,000lbs and can cost up to $280,000.
You'll also find that the engine power rating affects price too. A machine with a 250hp engine can cost $250,000. In comparison, one with a 500hp engine can cost as much as $800,000.
Buying a CAT excavator isn't only about paying the purchase price. You will likely have to spend a lot of money on several other fees and costs, so it's a good idea to consider these before you commit yourself. These costs will vary from one machine to another, but you can be sure they will affect the overall purchase.
Let's look at a few of the additional fees you pay when buying excavators.
Taxes
When you intend to buy a CAT excavator, find out the added sales taxes before you buy. Sales tax varies depending on the state where you buy the excavator. So spend some time finding out the applicable taxes. You'll therefore know what price range you can budget for.
Dealers Transaction Fees
All dealers charge a transaction fee to cover their costs and to give them a percentage of the sale. Usually, you'll pay a portion of the price when purchasing a CAT excavator. However, there are situations where you won't have to do this at all. Make sure you know what the transaction fees are before you enter into a deal.
Most dealer's fees vary on a sliding scale. For purchases up to $10,000, you will usually have to pay around 10% extra. However, if the purchase price ranges from $10,000 to $34,000 or more, you will end up paying a lot more. Generally, each dealer sets their fees or percentages, and how each one varies depending on the machine's purchase price.
Transport
Don't forget that a CAT excavator isn't suitable for driving along the interstate highway. So, be aware that you will have to carry it home from wherever you bought it. Therefore, if you have the opportunity to buy one from someone in your area, always take that option.
You might be fortunate and have access to a truck large enough to carry an excavator safely on public roads. But, if you don't, then you must consider the price of hiring a suitable truck and driver to suit the size of the excavator. Sometimes the dealer can organize an appropriate transport method and charge you accordingly.
Insurance
To help their customers and to maintain their reputation, Caterpillar offers various insurance products to cover your excavator. Things like extended warranties cover CAT spare parts and engines. The company also provides casualty insurance and other risk management products. By the way, both dealers and customers can purchase whichever products are best suited to their circumstances.
Financing
Not everyone can shell out the hundreds of thousands of dollars necessary to purchase a CAT excavator. So, rather than lose valuable customers, the Caterpillar company offers finance options through CAT Financial to make the purchase more affordable. CAT Financial offers loans and lease agreements, whichever you prefer. You can adjust the chosen payment plan so you pay a monthly premium that you can afford (subject to a satisfactory credit check). Of course, you can also finance a CAT purchase using your bank or another third-party lender if that works better for you.
Next Steps
Caterpillar produces all types of vehicles and machinery for a variety of industries. The company is among the most popular equipment manufacturers both in the USA and around the world. Furthermore, the brand with its distinctive Caterpillar yellow is well known worldwide for transportation trucks, agricultural tractors, power systems and generators, mining machines, and construction equipment. Each category has a full range of different machine types and sizes to suit varying applications. You only have to choose which one fits your circumstance better than the rest. Moreover, the company has a reputation for quality and durability in everything it produces and sells. So much so that some customers will use no other brand.
If you are thinking of buying a CAT excavator, you will benefit from some professional help. Complete the form on this page, and you will receive 2 or 3 quotes from companies that will help you find the machine you need and look for assistance with CAT excavator costs.