Mexico is one of the world's biggest car producers.
Their automotive industry is mostly owned by American and European multinationals, but there are some Mexican car brands that make (or have made) waves, too.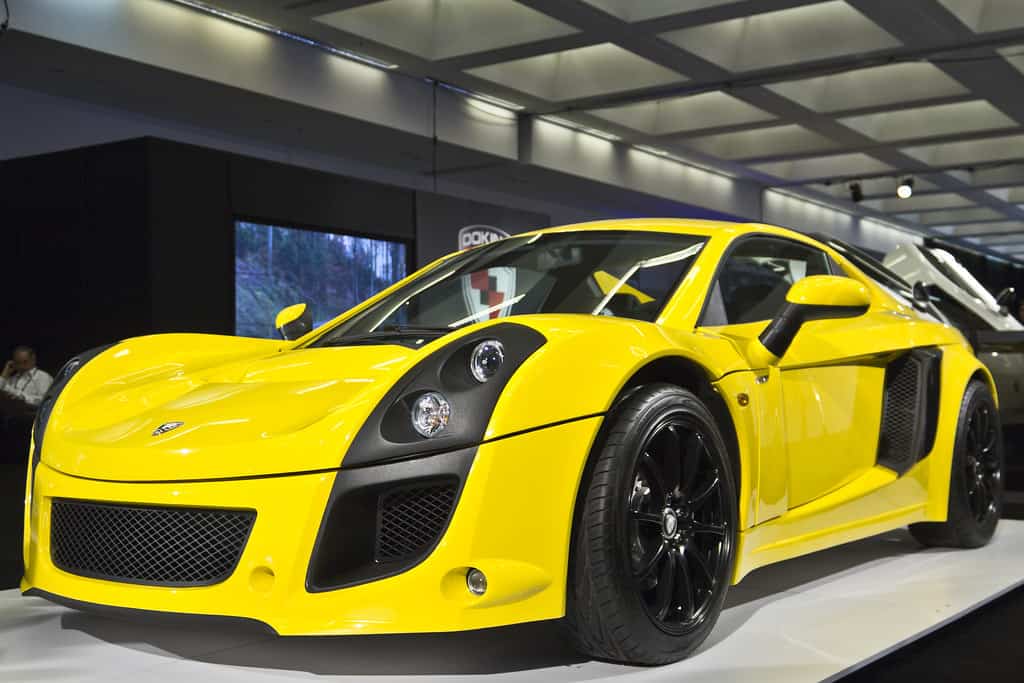 While some iconic manufacturers went out of business or were acquired by foreign corporations, all brands below have written the automotive history of Mexico.
The table below shows a list of Mexican car brands we researched:
| Company | Headquarters | Vehicle Type | Famous Model |
| --- | --- | --- | --- |
| Mastretta | Mexico City | Kit cars | Mastretta MXT |
| Solana | Mexico City | Racing cars | Deportivo Series II |
| VUHL | Santiago de Querétaro | Elite supercars | VUHL 05 |
| Zacua | Mexico City | Electric cars | MX ® 3 |
| Inferno Automobili | Guadalajara | Hypercars | Inferno Exotic Car |
| Elfi Motors | Catemaco | Electric cars | Jimmy KR |
| RON Automoviles | Colonia San Isidro | Racing cars | RON R07 |
| SR Motors | Monterrey | Elite cars | Spartan |
| Diesel Nacional, S.A. de C.V (DINA) | Ciudad Sahagún | Buses & trucks | - |
| Mexicana de Autobuses S.A. de C.V. (MASA) | Tultitlán de Mariano Escobedo | Urban buses | - |
| Vehículos Automotores Mexicanos | Mexico City | Sedans & other car types | VAM Classic, VAM Gremlin |
Compare Car Warranty Quotes For Free & Save Big!
1. Mastretta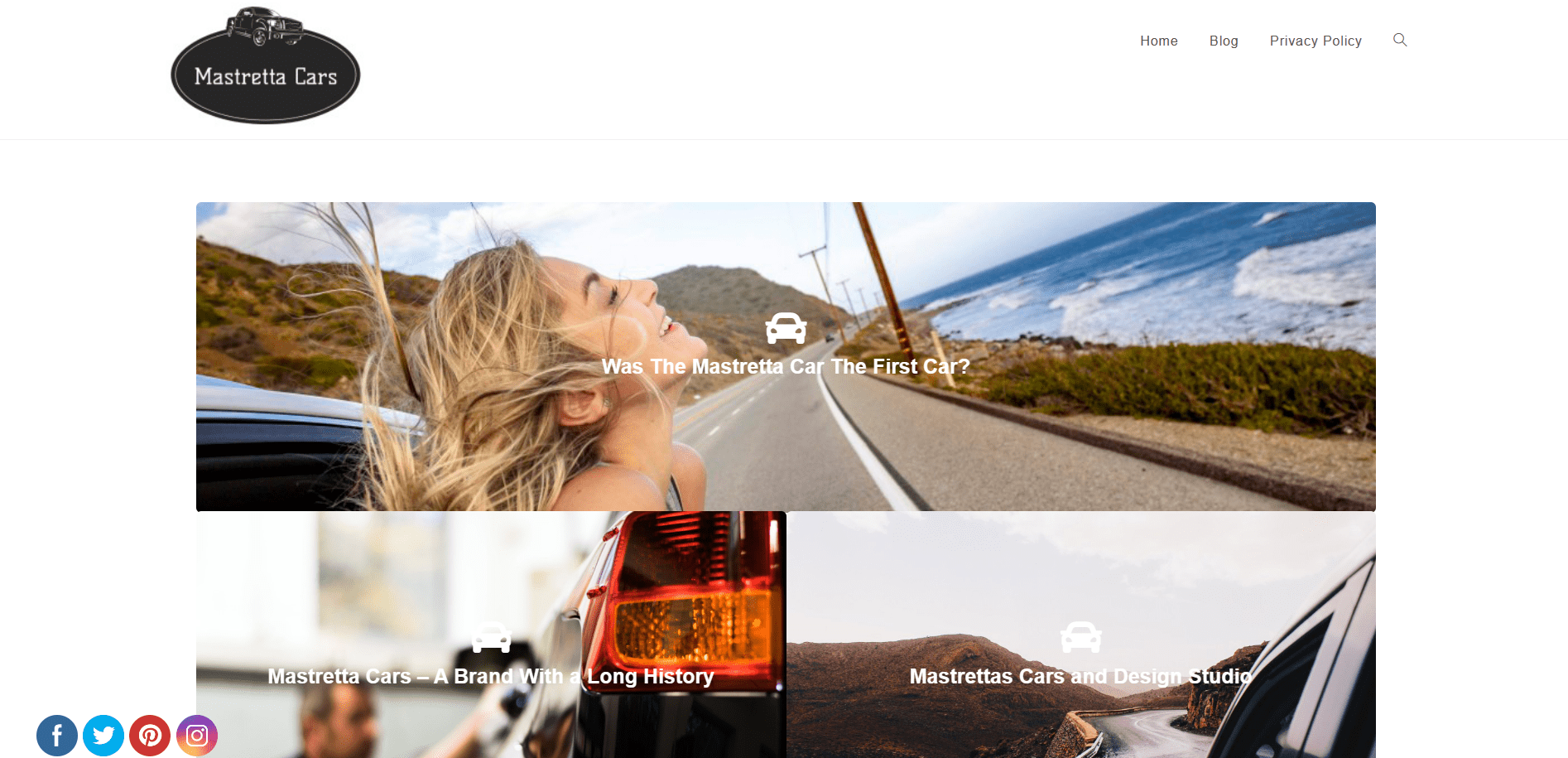 Established in 1987, Mastretta is one of the top automotive companies in Mexico as well as the best Mexican kit car company.
In its early years, the manufacturer focused mostly on the development of kit cars.
During the 90s, Mastretta took on the engineering and manufacturing of microbus body chassis and urban buses for Mexico City's metropolitan area. At the same time, the brand collaborated with other automotive companies, such as Volkswagen.
Perhaps these collaborations pushed Mastretta into the car industry, with the prototype of their first sports car, the MXT, announced in 2008.
The car was released three years later and received appreciation for its resemblance to the Lotus Elise.
We don't know what the future holds for Mastretta, but they will surely go down in history as the first company to make a fully Mexican sports car.
Website: Mastretta
---
2. Solana
Claiming the title of oldest car manufacturer from Mexico, Solana is an automotive company founded in 1936.
The family-run brand never focused on mass production; instead, they built race and sports cars inspired by vintage designs.
Most of Solana's cars are unique models or limited editions. In fact, even if the company was established over 80 years ago, it is believed they built less than 50 cars to date.
Their last model, the Deportivo Series II, was released in 1998. This limited edition car is hard to spot on the roads, but you may still be able to find it on the market.
Mostly, though, Solana's cars are owned by collectors, and they are very hard to come by.
---
3. VUHL
Founded in 2010 by brothers Guillermo and Iker Echeverria, VUHL is the result of a strong passion for racing cars and motorsports.
One of the youngest car brands in Mexico and perhaps the best Mexican supercar manufacturer, the company is known for its iconic model, VUHL 05.
The 05 is an ultra-lightweight, road-legal supercar packing 285 horsepower and 209 pound-feet of torque from a 2.0-liter Ford EcoBoost. The model was initially released in 2013, and three years later, VUHL released an updated version, the 05RR, a lighter and more powerful car.
Both models are rare to see on the road. However, the company's focus on 'Vehicles of Ultra-Lightweight and High Performance' doesn't come as a surprise.
Guillermo Echeverria, one of the founders, spent over three decades in motorsports. According to the brothers, their father was also a friend of Mexico's biggest race stars, brothers Pedro and Ricardo Rodríguez.
VUHL 05, the company's brainchild, is easy to consider the iPhone of track cars.
Website: VUHL
---
4. Zacua
Established in 2017, Zacua has long been considered the only Mexican electric car brand. It now has some competition, but nothing takes away the fact that it is a pioneer in the Mexican market.
Headquartered in Mexico City but with assembly units in Puebla, Zacua is the first manufacturer of electric cars in the country.
The company's latest model, Zacua MX ® 3, is a compact city car equipped with a 34kW motor and an 18kW battery. Basically an upgraded version of the MX ® 2, this car also features a navigation screen and Bluetooth connectivity.
While the starting price of Mex$599,900 (around US$30,484) could seem excessive, the car still appeals to those interested in green mobility.
Website: Zacua
---
5. Inferno Automobili
Considered a Mexican luxury car brand but a Mexican-Italian brand in reality, Inferno Automobili is the one-stop-shop for those who want to drive an elite Latin supercar.
The company has only developed one vehicle so far, the Inferno Exotic Car. Much like Ferrari and Lamborghini, Inferno Exotic Car features an Italian design and top performance.
The concept belongs to Antonio Ferraioli, an Italian sports car designer who contributed to the development of famous supercars Lamborghini Veneto, Reventon Roadster, and Asterion.
His brainchild, the Inferno Exotic Car, is a 1,400-horsepower devil equipped with a V8 engine capable enough to take it from standstill to 62 mph in 2.7 seconds.
Inferno Exotic Car is a limited edition production with a price tag of around US$2 million.
Website: Inferno Automobili
---
6. Elfi Motors
One of the best urban mobility Mexican car brands, Elfi Motors, competes with Zacua in the electric cars market.
The Jimmy KR – the brand's only car – is a low-speed electric vehicle perfect for the city. It reaches top speeds of around 37 mph and has an autonomy of about 90 miles. Looking like an undersized Jeep, the vehicle appeals to commuters and delivery services.
The company also manufactures an electric moto taxi (TA3), which can be used for commercial and private purposes alike.
While the design and performance are different compared to Zacua, nothing takes away the fact that Elfi Motors is a green mobility option.
Website: Elfi Motors
---
7. RON Automoviles
Much like Solana, RON Automoviles is an automotive company focused on the limited production of racing cars. The main difference between the two is that RON focuses on modern, ultra-sophisticated designs that are racetrack-ready.
Since no two cars from the brand are alike, RON Automoviles appeals to car racing enthusiasts who want to have a unique vehicle.
RON discusses the project needs and develops each car to the customer's specifications. Currently, all designs from the brand are based on the RON R07 prototype. A new prototype, RXX, is under development, and collectors might be able to order a car soon.
No doubt, RON Automoviles is one of the best Mexican car brands for collectors and racing enthusiasts.
Website: RON Automoviles
---
8. SR Motors
Established in 2017, SR Motors is one of the least-known Mexican car brands. Nevertheless, the company has made it a mission to revolutionize the country's automotive market with its unique "retro-future" concepts.
The brand's most prized child, the Spartan, is an homage to the '78 Chevrolet Camaro. It integrates some of Camaro's newest technology (found in the 2015 model) but has a custom chassis and unique look. Allegedly, the car also has a superior performance.
A similarly developed car, inspired by the Mustang Hydra and named Ophidia, was also presented at the Las Vegas Convention Center in 2019, alongside a Ford 200-inspired truck.
Like RON Automoviles, SR Motors produces unique and limited edition models for collectors. Concepts and prices are discussed with each customer individually.
Website: SR Motors
---
9. Diesel Nacional, S.A. de C.V (DINA)
One of the best Mexican bus brands, Diesel Nacional, S.A. de C.V – or DINA – is the primary supplier of public transit vehicles in Mexico.
The company was established in 1951, and since then, it has manufactured buses, trolleybuses, and other passenger vehicles for the Mexican government and private companies alike. Buses aside, DINA also has a subsidiary in the truck industry, DINA Camiones.
Over the decades, DINA has partnered with numerous international brands, including FIAT, Renault, and Chrysler.
Today, it manufactures urban mobility vehicles for both the Mexican and foreign markets either under the DINA brand name or in collaboration with other companies.
Website: DINA
---
10. Mexicana de Autobuses S.A. de C.V. (MASA)
A company with a troubled history, MASA was DINA's main competitor from 1959 to 1998, when it ceased operation.
However, the company was reincorporated in 2016 as a Volvo subsidiary and is mostly involved in the maintenance of its previous products.
MASA also manufactures parts and components, including engines, clutches, transmissions, and axles. Aside from Volvo, MASA also collaborates with the SAIC Group, one of China's major corporations.
Today, MASA is one of the best automotive parts manufacturers in Mexico.
Facebook: MASA Autobuses
---
11. Vehículos Automotores Mexicanos (Defunct)
Mexico's Vehículos Automotores Mexicanos (VAM) was the national car manufacturer from 1946 to 1986 when it was closed down.
Initially, the brand partnered with the American Motors Corporation (AMC) and manufactured a variety of automobiles and light trucks under the VAM brand name. The most iconic is undeniably VAM Gremlin, inspired by the AMC Spirit Sedan.
Other popular vehicles included VAM Classic, based on the AMC Matador, and the Willys Jeep CJ-2A, which was the first automobile produced by the company.
Renault acquired VAM from the Mexican government in 1980 and closed it completely six years later. Nevertheless, some of the original VAM cars still make waves to this day.
In the Mexican market, VAM's place was taken by Renault Mexico.
Website: Renault Mexico
Compare Car Warranty Quotes For Free & Save Big!